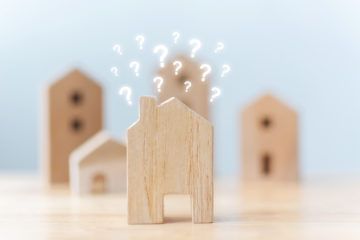 The housing market has been hit hard by COVID-19 and will take some time to recover. But research from Collyer Bristow published earlier this year reports homeownership remains the number one goal for 81% of 18 to 44-year olds.
Janet Armstrong-Fox, Partner and Head of Private Client Property at Collyer Bristow, has made the following predictions about how the future state of the UK housing market:
1. A renewed interest in rural properties
At the start of the coronavirus lockdown, those with second homes in the countryside were quick to quit our cities looking for the space and greater freedom the countryside has to offer.
It is likely that as restrictions lift the demand for rural boltholes will reach near fever-pitch with families, particularly those with younger children, looking to make the move from our cities to the countryside.
The demand for large country houses is likely to be strong with prices rising due to limited supply, with even more modest country homes being highly desirable. Rural properties with paddocks or a field will be particularly desirable as they can attract a mixed-use stamp duty saving.
And for those not able to move to the countryside, the demand for homes with good sized gardens will increasingly attract a premium.
2. The rise of the home office
Residential developers are an innovative bunch and quick to change their products to meet buyers' demands.
Agile working, or working from home, has been on the increase over the past decade and has now, through necessity, proven to work well. And whilst some will be missing life in the office, we believe many people will continue to choose to work from home for at least part of the working week.
The kitchen table or spare bedroom may work as a temporary solution, but as home working increasingly becomes the norm, residential developers are likely to respond and incorporate dedicated working from home spaces in new homes with the required digital connectivity.
3. Renewed and persistent calls for high-speed broadband
The Collyer Bristow Home Ownership Attitudes and Aspirations report has for the past two years shown the importance of digital connectivity with new home buyers.
The coronavirus lockdown has, however, highlighted digital 'not spots' across the country and we expect the calls for nationwide high-speed broadband to become louder and more persistent, with government ministers being urged to consider increasing the £5bn announced in the Budget to upgrade rural broadband.
Digital connectivity is no longer a nice to have, but an essential service. Homes that do not have good connectivity are likely to be harder to sell with owners having to accept potential price reductions.
4. New homes will drive the property market over the next six months
The sale of new homes will be the primary driver behind the housing market recovery, at least in the short term. New homes are often purchased off-plan with no need for physical viewing.
Off-plan buyers also look to completion dates many months into the future when the property is physically completed. And new homes are often released in much-anticipated phases, with buyers knowing well in advance that they want to live on a particular development.
5. Overseas buyers driving demand
Interest in new build UK property from overseas buyers, particularly from the Middle East and Asia, remains strong. And whilst overseas investors have, perhaps unfairly, been criticised in the past, their cash injection into the UK economy will now be welcomed, supporting jobs in the construction industry and providing much-needed tax revenues.
6. Opportunities for prime residential market buyers
The prime residential market has been in the doldrums for the past few years, with buyers in short supply. But now, the prime residential market in London represents good value for cash buyers. Agents report increased online viewings and there is talk of good deals to be done.
7. And finally, good news for architects
Architects are often cited as the bellwether of the property market – the first to feel the pain and the first to see recovery.
But residential architects can, we believe, expect to see high demand for their services from homeowners unwilling or unable to move looking to expand or reconfigure homes to give growing families more space and to incorporate dedicated home working spaces.