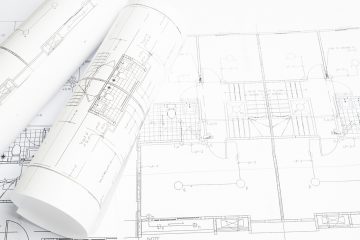 With many people living in rented accommodation, in part due to difficulty in getting onto the property ladder, it seems it is the number of rented homes available that needs to expand.
Buy to let decline leaving vacuum for build to rent (Atlas Residential)
69% of landlords put off further buy to let investment (Residential Landlords Association)
There are just 105,000 build to rent homes in UK so far, but sector ready to boom (Atlas Residential)
Buy to Let industry in decline
We've heard a lot about the 3% Stamp Duty levy on buy-to-let homes, the effect of which seems somewhat a punitive measure directly affecting private landlords. As a result, 69% of landlords surveyed by the Residential Landlords Association (RLA) have been put off making further investments.
Managing Director of Atlas Residential, Jonathan Ivory, says: "just as the UK needs more rental homes than ever before, the stamp duty change has significantly dented investors' interest in providing those homes.
"We're in danger of seeing a real vacuum in the buy to let market – many of those submitting their tax returns this April and May will be thinking carefully about alternative ways to make money.
"Thankfully, the build to rent sector is growing rapidly, providing the UK with the means to fill that vacuum."
According to the institute of Fiscal Studies, just 25% of those born in the late 1980s owned a home by the age of 27, compared to 43% of those born in the late 1970s. This is quite a staggering statistic for such a short time frame – in just a decade, the housing market experienced significant shifts.
Due to the impact of recent tax hikes on the housing market, buy to let landlords are increasingly being put off new investments, and looking for other ways to generate income.
Build to Rent housing could be a futuristic solution
Despite the buy to let market becoming increasingly hostile, the government has stated it is committed to improving the UK's housing market in other ways. In fact, the stamp duty levy on buy to let properties (as well as tougher lender criteria and the reduction on mortgage interest tax relief) could put buy to rent investors in a much better position.
Some measures the government may put in place include making planning permission harder to obtain. This mean it is likely to primarily have an effect on developers that might hold onto land simply to watch its value increase. This change could give rise to a generation of build to rent developers who are looking to create homes with the needs of the modern inhabitant in mind.
As Ivory notes, "Build to rent provides an unprecedented opportunity to put renters' needs first. Renters can enjoy premium facilities that have been shaped around the contemporary urban lifestyle. Demand for homes in the UK is stronger than ever and the build to rent sector is ideally positioned to meet that demand. It is also well placed to adapt to the changing needs of the market. As the build to rent sector in the UK evolves, family homes are starting to take shape."
In the United States, build to rent communities are more widespread – with low-rise, family homes including facilities such as playparks and swimming pools on site. In the UK, the sector is still in its infancy with just 105,000 homes either complete, underway or planned. Considering the UK's population now amounts to over 65 million people, this is a very small amount. With buy to let properties quickly losing their charm, the property development market in the UK is likely to look to build to rent developments to create the housing communities of the future.