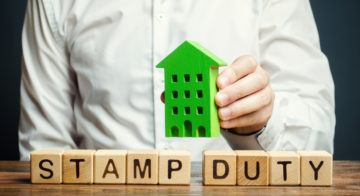 Property management company Ringley believes that making buy-to-let landlords exempt from the Stamp Duty surcharge on second homes will help to kickstart the housing market post-coronavirus.
Mary-Anne Bowring, group managing director at Ringley, believes this could boost transactions and increase the supply of available rental properties at a time of growing demand.
The UK private rented sector has grown significantly in size in recent years, jumping from 2.8 million households in 2007 to 4.5 million in 2017, according to the Office for National Statistics. Ringley also highlights that Knight Frank has predicted nearly six million households– approximately a quarter of all households – will be privately renting by the end of 2021.
Despite this demand, the government has introduced regulations that make it more difficult to invest in the private rental sector. High Stamp Duty and reduced mortgage relief are a couple of examples. Now that COVID-19 has caused even more disruption and uncertainty, Mary-Anne warns there will be a spike in rental demand. Households are likely to put off major financial decisions, such as buying a home, and opt to rent for longer, underlining the need for more rental homes.
Mary-Anne of Ringley says the government should encourage BTL investors to return to the rental market to help meet the rising demand for rental homes and drive transaction levels.
The Royal Institution of Chartered Surveyors has called for a Stamp Duty holiday once lockdown restrictions are eased and a number of volume housebuilders have announced they intend to reopen construction sites.
Mary-Anne says in addition to short-term help such as a Stamp Duty holiday, the government should also consider long-lasting structural reforms that reflect changing housing needs.
Bowring comments: "A stamp duty holiday would no doubt cause a rush of transactions and help breathe life into a housing market that has been put into deep freeze in an effort to battle coronavirus.
"The government should be looking at long-term solutions as well as short-term sticking plasters when it comes to fixing the UK housing market.
"Millions of Brits were already renting, and that number was predicted to grow anyway with or without coronavirus. The disruption caused by coronavirus will likely see rental demand grow, as banks squeeze potential buyers with tighter lending restrictions and people put off buying or selling a home as it becomes clearer COVID-19 will cause continued uncertainty and disruption in the medium term.
"Eliminating additional stamp duty for buy-to-let investors would help stimulate the supply of rental homes while also driving wider activity in the housing market. Landlords are a crucial source of development finance through off-plan sales and will help support getting Britain building again."