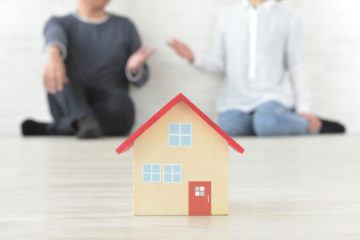 The Government has published its Fairer Private Rented Sector White Paper, which it claims will "ensure millions of families benefit from living in decent, well looked-after homes as part of the biggest shake up of the private rented sector in 30 years."
The Government's plans include:
Banning section 21 'no-fault' evictions and extending the Decent Homes Standard to the sector
Ending arbitrary rent review clauses, giving tenants stronger powers to challenge poor practice, unjustified rent increases and enabling them to be repaid rent for non-decent homes
Making it illegal for landlords or agents to have blanket bans on renting to families with children or those in receipt of benefits
Giving all tenants the right to request a pet in their house
Moving all tenants onto a single system of periodic tenancies, meaning they can leave poor quality housing without remaining liable for the rent or move more easily when their circumstances change
Doubling notice periods for rent increases and give tenants stronger powers to challenge them if they are unjustified
Responding to the publication, Alicia Kennedy, Director of Generation Rent, comments: "It is very welcome to finally have this White Paper. It has been more than three years since the Government first committed to getting rid of Section 21 evictions.
"Thousands of tenants have lost their homes on their landlord's say-so in that time and many more will live with uncertainty until this legislation is passed.
"The private renters we represent have been telling the Government it is too easy to find themselves renting from unscrupulous landlords who fail to keep their homes in good condition. So it is positive that the measures include mandatory registration of landlords through a property portal and an Ombudsman to hold landlords to account – hopefully meaning there will be more ways to claim back rent on substandard properties.
"The Government has also rightly recognised renters need flexibility, which periodic tenancies will provide. Making it illegal to have a blanket bans to protect families with children and people receiving benefits is also very welcome.
"However, we're disappointed with the detail around the new proposed 'no fault' grounds which allow landlords to evict tenants to sell or move family in.
"The Government proposals still mean a renter could be evicted every 8 months due to no fault of their own.
"Renters, especially those with children in local schools, need longer than a few months to pack up and move out. And with every unwanted move costing around £1700 this is too much to pay without compensation when it's not your choice to move.
"Without proper safeguards we could still see thousands of tenants facing the hardship of unwanted moves, and more staying quiet about disrepair out of fear of a retaliatory eviction.
"If the Government can get the detail right and give tenants the confidence they need to request improvements and plan for the long term, this legislation has the potential to improve the lives of millions throughout England."
Ben Beadle, Chief Executive of the National Residential Landlords Association (NRLA), comments: "Whilst headline commitments to strengthening possession grounds, speedier court processes and mediation are helpful, the detail to follow must retain the confidence of responsible landlords, as well as improving tenants' rights.
"We will be analysing the Government's plans carefully to ensure they meet this test. A failure to do so will exacerbate the housing crisis at a time when renters are struggling to find the homes they need.
"The eventual legislation needs to recognise that government actions have led to a shortage of supply in the sector at a time of record demand. It is causing landlords to leave the sector and driving up rents when people can least afford it."