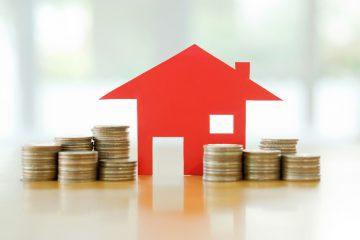 Average UK rents rose between July and September but failed to keep pace with inflation, according to new data from The Deposit Protection Service (DPS).
The latest edition of The DPS Rent Index has now been released, showing average monthly rents in the UK have increased by £7 (0.91%) to £778. It claims that this is less than half the rise in inflation (1.90%) during the period.
The report also shows:
Terraced and semi-detached properties in Q3 2019 experienced above-inflation (over 4%) average rent rises when compared with Q3 2018.
Rent increased for flats and detached properties were below inflation (1.36% and 0.80% respectively) during the same 12 months.
Yorkshire and The Humber saw the largest increase of £19 (3.60%) to £552 since the previous quarter.
The East Midlands and West Midlands experienced the only falls in England during Q3 2019. Average rents were down £13 (-2.17%) to £578 and £1 (-0.19%) to £620 respectively.
The North East was the cheapest place in the UK to rent (£526) during Q3 2019 with a modest £3 (0.65%) increase during the period.
London remains the most expensive rental region in the UK, with the largest year-on-year growth of £43 (3.34%) and an average rent of £1,333.
Scotland and Wales are the only regions to experience year-on-year as well as quarter-on-quarter rent decreased. Scotland's rents fell by £6 (-1.02%) to £619 and Wales' fell by £8 (-1.43%) to £578.
On average, people in the UK spend 32% of their wages on rent.
Matt Trevett, Managing Director of The DPS, said: "Two consecutive quarterly increases have seen rents reach the highest value since the Rent Index launched in 2017 following a period of decline during 2018.
"However, average rents in the third quarter of 2019 did not keep up with inflation, as they did in Q2 2019. This suggests rental values in the UK are regulating themselves against inflation."
| | | | |
| --- | --- | --- | --- |
| Region | Average rent in Q3 2019 | Change since Q2 2019 | % change since Q2 2019 |
| London | £1,333 | £14 | 1.03% |
| South East | £880 | £2 | 0.23% |
| South West | £743 | £12 | 1.58% |
| East | £820 | £12 | 1.53% |
| East Midlands | £578 | -£13 | -2.17% |
| West Midlands | £620 | -£1 | -0.19% |
| Yorkshire | £552 | £19 | 3.60% |
| North West | £596 | £1 | 0.18% |
| North East | £526 | £3 | 0.65% |
| Scotland | £619 | -£6 | -1.02% |
| Wales | £578 | -£8 | -1.43% |
| N.Ireland | £533 | £11 | 2.18% |
| UK | £778 | £7 | 0.91% |