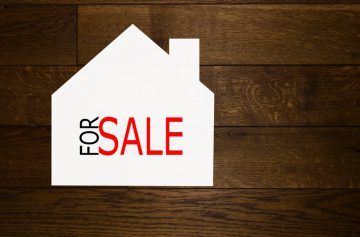 The supply of homes for sale in March was at the lowest level for the month since records began, shows the March Housing Report from NAEA Propertymark.
Supply of homes for sale 
The number of homes for sale on estate agents' books dropped to an average of 39 in March, from 44 in February.
This is the lowest figure recorded for March since records began 16 years ago, in September 2002.
Annually, the supply of homes for sale dropped by 28%, as agents had an average of 54 properties on their books last March.
Demand for properties
The number of homebuyers registered per NAEA member branch dropped in March as well. Estate agents had an average of 397 prospective buyers on their books last month, compared with 425 in February.
In March last year, there were 417 prospective buyers registered per branch, marking a 5% year-on-year decrease.
Sales to first time buyers 
The proportion of sales agreed to first time buyers increased to 25% in March, up from 22% in February.
The total number of sales to first time buyers dropped significantly from 30% in January to 22% in February, so this increase is a step in the right direction, notes NAEA Propertymark.
Sales agreed
The average number of sales agreed dropped in March, to ten per branch. In February, 11 sales were agreed per branch – the highest number recorded since September 2007.
In March, one in every 20 (5%) properties sold achieved more than the original asking price. This figure has continued to rise since the low of 12% recorded in November 2016.
Stamp Duty reforms
A year on since the higher rates of Stamp Duty for additional properties were introduced, two thirds (64%) of estate agents have seen demand from buy-to-let investors drop.
Just under two fifths (37%) of agents have seen house prices rise as a direct result of the Stamp Duty reforms.
The Chief Executive of NAEA Propertymark, Mark Hayward, comments: "There are currently ten house-hunters chasing each available property, and with supply at the lowest level for March since records began, building more homes to satisfy demand needs to be a priority.
"In line with this, while sales to first time buyers rose slightly in March, they're still much lower than the levels seen in the last three months of 2016, which is cause for concern. The upcoming General Election is a good opportunity for each party to outline their plans for tackling the housing crisis – we hope to see it prioritised so we can make the market a better place once and for all."