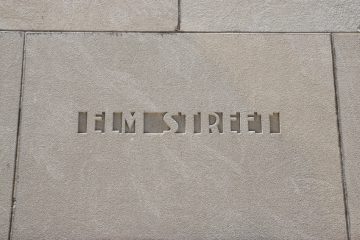 According to a new study by online estate agent HouseSimple.com, living on Elm Street certainly seems to be a nightmare for UK homeowners!
The research, conducted ahead of Halloween, found that 57% of the 79 Elm Streets in the UK have experienced no property sales since last year. What's more, when the agent delved a little deeper
into the figures, it unearthed a chilling fact…
Over the past decade, there have been 666 property sales on the UK's Elm Streets – eek! If that doesn't make homeowners want to move house, we don't know what would.
HouseSimple analysed the number of property sales on all Elm Streets in the UK over the last 12 months, five years and ten years. And it certainty seems that these homeowners are having a real nightmare of selling their properties!
One in ten Elm Streets seem to have been hit with the curse of sharing the same name as the 1984 slasher movie, as there have been no registered sales in ten years on Elm Streets in Manchester, Rossendale, Belfast, Glasgow, Ellesmere Port, Coatbridge, Birkenhead and London.
In addition, the average house price on Elm Streets across the UK, at £180,114, is almost a fifth (18%) lower than the UK average of £218,964. Are buyers spooked by the infamous name? Recent research uncovers the spookiest reasons that buyers have turned down a property: /spookiest-reasons-given-not-buying-home/
The CEO of HouseSimple.com, Alex Gosling, says: "It sounds like a horror movie sequel, but for hundreds of homeowners, the curse of Elm Street could actually be a grim reality. No sales since last Halloween on more than half of the 79 Elm Streets we found suggests there's more going on than subsidence to scare buyers away. And we nearly leapt out of our skins when we discovered the number of sales on the UK's Elm Streets in the past decade was the devil's number – it's enough to send a shiver down the spine.
"Fortunately, not everyone is spooked by Halloween, and with Elm Street prices below the UK average, I'm sure there are plenty of buyers who would snap up the chance to live on such an infamously-named street… they just wouldn't want Mr. F Krueger living next door."
Keep up to date with our spooky property stories this Halloween at: https://uk.pinterest.com/landlordnews/halloween-2016/