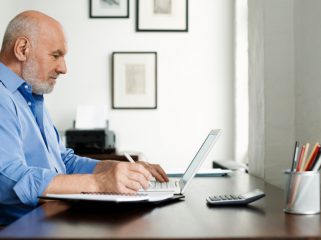 Online student property expert StudentTenant.com has launched a brand new online letting agency for the wider residential market – ClickTenant.com.
The new business is offering the first let for free on all new properties, and then a hugely competitive pricing model after that to source tenants and manage landlords' properties.
ClickTenant has been introduced in the midst of increasing costs and reduced tax relief for landlords, in the hope that it will provide a much more cost-effective and efficient service. The website uses technology to streamline the entire property lettings process.
Danielle Cullen, who has been the driving force behind StudentTenant's success over the past three years, is the Managing Director and Co-Founder of ClickTenant.
She says: "We have automated a lot of the arduous administrative processes, making the customer journey much more efficient and streamlined. It also significantly saves our staff's time, meaning less will be needed, allowing us to pass the savings onto the landlords. Viewings and bookings can be managed online, credit checks can be carried out in a few clicks, and an array of additional services can be obtained through instant quoting systems from partner integration."
ClickTenant believes that its main competitiors will be high street letting agents, who currently control 94% of the sales and lettings markets.
Cullen continues: "Whilst the market is slightly more saturated compared to the student sector, we see our main competitors as the expensive high street letting agents. Online letting agents still only make up just 6% of the current market, giving huge growth potential.
"ClickTenant.com is also one of very few platforms that are heavily tenant focused. We wanted to include very dominant and innovative search tools for tenants on the homepage, to encourage more actions to be carried out on our site. Many competitor websites rely solely on partner platforms to generate leads, but we wanted to concentrate on building our own brand and creating a platform that consumers will recognise."
The new website has different advertising tiers. The most basic package offers advertising on major property portals Rightmove and Zoopla, as well as a credit check on all incoming tenants. The first let will be free for all properties, and the business will only charge a success fee thereafter, unlike many other platforms, where upfront fees are required to advertise.
The new business can also assist with the formulation and signing of tenancy agreements online, deposit collection and full property management, including British Gas maintenance cover – all at a fixed price.
Another of the Co-Founders of ClickTenant, Simon Vaughan, comments: "Although ClickTenant.com is a new venture, we've got a wealth of experience in operating a national online property business. Our team have been doing this successfully in the student sector for a number of years now.
"Through StudentTenant.com, we've learnt that providing a great service by working very closely with our customers is key. The ethos of ClickTenant.com will be to work in partnership with landlords. We are prepared to list their properties for free and, in return, we ask that they advertise our business – either through a post on social media or by word of mouth. We know the importance of building strong relationships from the outset."
He concludes: "We see huge potential for growth in what we are offering. What landlord wouldn't want to advertise their property on all of the major portals for free and have the tenant credit checked? We are also able to offer full letting agent services, at a price that we haven't found anyone else to be matching."
If you're looking to market a rental property, why not check them out?