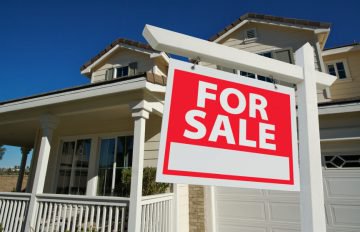 The number of property transactions in the UK dropped by 3.3% between May and June this year, reports HM Revenue & Customs (HMRC).
The provisional seasonally adjusted UK property transaction count for June was 96,910 residential and 9,800 non-residential sales.
The seasonally adjusted estimate of the number of residential property transactions fell by 3.3% between May and June. On an annual basis, the seasonally adjusted figure is 1.0% higher than in June 2016.
However, HMRC warns that caution should be used when making comparisons between the level of property transactions in June 2017 and June 2016. This is due to the introduction of the higher Stamp Duty rates on additional properties in April 2016.
Non-tax factors may have also played a role in residential property transaction levels. For example, the Bank of England's plans to curb buy-to-let mortgages resulting in a rush to purchase before April 2016, together with behavioural changes associated with the EU referendum and 2017 General Election.
For June 2017, the number of non-adjusted residential property transactions was around 13.2% higher than in May. The amount of non-adjusted residential sales was 8.4% higher year-on-year.
Long-term movement in the number of residential property transactions reflects the general performance of the housing market over the last 12 years. The most prominent feature of the time is the sharp decline in sales at the end of 2007, coinciding with the housing market crash and credit crunch.
Online estate agent eMoov's latest research looks into what would happen if the market were to crash again: https://www.justlandlords.co.uk/news/house-prices-8-years-recover-crash/
The CEO and Founder of online mortgage broker Trussle, Ishaan Malhi, comments on the latest figures: "There's been a lot of talk recently of the property market cooling off and, despite a slight increase in transaction levels in May, there are now fewer properties changing hands than in the month prior. This suggests that buyers and sellers are feeling slightly less confident about the future of the property market, unwilling to press ahead with purchases, perhaps due to the somewhat ominous political backdrop. There's also the possibility that buyers are sitting on their hands until they know the full extent of the recent fall in house prices in June."
Stephen Wasserman, the Managing Director of West One Loans, adds: "Consumer and investor confidence in bricks and mortar dipped slightly as the snap election dampened buyers' and sellers' interests. Despite this, the market is incredibly resilient and we're confident transactions will pick up again in the coming months, as the sector recovers from the initial shockwaves from the election. We are in a period of prolonged economic uncertainty and, during this time, it's important borrowers are aware of the range of financing options available to them. We're seeing steady growth in investors taking out bridging loans, making the most of the flexibility and quick turnaround times they offer while in such choppy waters."