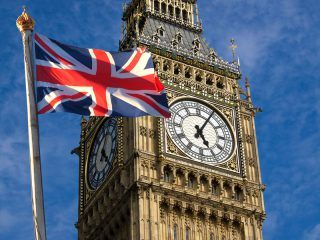 The London lettings market has recorded its "strongest ever" month, despite forecasts of a prolonged Brexit slump following June's referendum result, reports estate agent Douglas & Gordon.
A 31% annual surge in revenue from lettings in August broke the firm's record for monthly income. Along with recording a 12% increase in new tenancies, Douglas & Gordon experienced a 20% jump in enquiries from relocation letting agents, working on behalf of large international firms with bases in London.
The sharp growth seen in August suggests that the capital may have avoided a mass exodus of top foreign companies, says the firm.
Douglas & Gordon has also witnessed a marked change in the working patterns of employees from overseas firm. Contrasting to previous years, the majority of corporate lettings enquiries are for properties outside prime central London, with relocation teams preferring the lower rent prices of emerging prime areas, such as Clapham, Southfields and Battersea, where rents range from £650-£1,200 per week.
Overseas workers are also living in flats rather than houses, reports the estate agent, which suggests an end to the traditional package of relocating an entire family.
Rather than renting four-bedroom houses in central London, firms are now offering employees one-bed flats in emerging prime areas, with the option of commuting home for a long weekend.
The Director of Lettings at Douglas & Gordon, Virginia Skilbeck, comments on the data: "The fact we have had a fifth more relocation lettings enquiries this year compared to August last year shows that companies are still moving people in London. We've seen some interest from Americans, but it's mainly Europeans – French, Germans and Italians.
"Landlords who were holding their breath before the referendum are now coming back to the market and the vote initially sparked uncertainty from house sellers too, many of whom are viewing renting as a good stop-gap while they decide what to do."
She continues: "That's led to high stock levels in the lettings market, so flexibility is crucial for both landlords and tenants, as both parties may want a six or nine-month break clause to keep their options open.
"Landlords also need to be realistic about rental rates. If a property is priced correctly, then it will see the demand, but if it's too expensive then tenants have plenty of other properties to choose from."
This guide will help you set the right rent price for your property: https://www.justlandlords.co.uk/news/setting-perfect-rent-price-property/
With the London lettings market looking strong, will the capital defy expectations from industry professionals and remain robust in the face of Brexit?