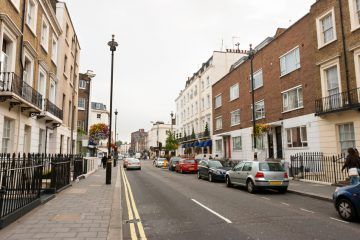 Wherever first time buyers are heading, that's usually where landlords can secure a great investment opportunity. As such, London estate agent Portico has highlighted ten first time buyer hotspots where landlords can receive high tenant demand and strong yields:
Walthamstow
Walthamstow is a vibrant and thriving postcode that is rapidly redeveloping. Fashionable cafes and independent shops are popping up constantly, and first time buyers are flocking to this part of Zone 3, conveniently located at the end of the Victoria Line.
Property here is excellent value for money, with the average flat costing around £300,000.
Peckham
The fictional home of Del Boy and Rodney Trotter is now a hipster paradise, with rooftop bars on top of multi-storey car parks, anti-chain restaurants and affordable properties.
The average price of a one-bedroom property stands at a reasonable £350,000, although you could secure an ex-council home for around the £250,000 mark.
Finsbury Park
With house prices in London at an all-time high, a lot of first time buyers are turning away from the more expensive parts of the capital – like central Islington – in favour of cheaper yet well connected postcodes, like Finsbury Park. It's just a couple of stops from King's Cross, so it's ideal for commuters.
In fact, there are many good value pockets of north London that are attractive to buyers and tenants, such as Holloway, Caledonian Road and Stoke Newington.
Wandsworth 
Average house prices in the Battersea area are high compared to other parts of the capital; it'll set you back around £485,000 for a one-bedroom property. But that doesn't stop Wandsworth in Battersea being an extremely desirable place to call home.
The average age of a first time buyer in London is edging closer to 40, and that fits the demographic of this area – young professionals in their 30s looking for two-bedroom properties, great schools, a middle class feel, open space and fantastic amenities.
Bethnal Green 
Huge numbers of buyers are heading to Bethnal Green in search of warehouse conversions, quirky properties and a young, trendy vibe.
This east London location is also already popular with landlords, as rental yields are high (around 5.3% near Bethnal Green station) and demand from tenants is strong.
Acton/Ealing 
Crossrail will soon be launching in Acton, making it an excellent choice for young first time buyers and tenants who work in the City or West End.
As well as an imminent transport upgrade, the W3 postcode offers period property and a quaint village feel – perfect for those thinking of starting a family. There is also a string of healthy brunch spots, bakeries and traditional pubs to enjoy on the lively Churchfield Road.
Stoke Newington
Stokey, as it is affectionately called by locals, has come on leaps and bounds in terms of regeneration over the last five years, with a large number of new apartments popping up to accommodate growing demand.
First time buyers are attracted to the Victorian property stock, the arty, creative vibe and the village feel. There's a farmer's market on the high street at the weekend, and shops are brimming with indie labels and vintage finds.
Leytonstone 
If you're looking for a fantastic investment, Leytonstone will not disappoint.
Still revelling from the Olympic effect, Portico expects house prices in affordable Leyton to continue rising this year, so your property investment could get a big boost from both cosmetic renovation and capital growth.
Tottenham
Crossrail has powered Tottenham's popularity and regeneration, transforming the area into an up-and-coming hotspot.
And with journey times of just 15 minutes into central London, the area is slowly becoming a firm favourite with those looking for value and space for their money.
Ilford
Ilford is one of the best value areas in London and, although house prices have been rising since the announcement of Crossrail, the average price of a two-bedroom property is still an extremely reasonable £280,000.
Better still, buyers looking at this part of east London can jump straight into a house rather than a flat – this will also appeal to tenants, making it a great investment hotspot.
Are you looking at any of these areas for your next buy-to-let property?