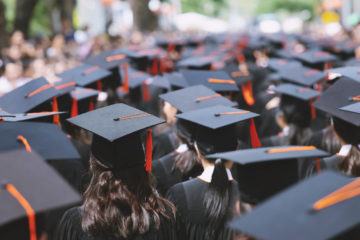 Online property management platform Howsy has looked at rental yields nearby the top 50 universities across the UK to determine which areas provide the best buy-to-let opportunities for landlords.
This research looked at the average house prices and average rent prices per month in the outcodes of the top 50 universities to calculate rental yields.
On average, university rental yields sit at 4.4% across the UK, according to the results.
The top three best results can all be found in Scotland. The University of Dundee (DD1) came first, with an average rental yield of 7.2%. Second and third were the University of Aberdeen (AB24) and the University of Strathclyde (G1), with rental yields of 6.8% and 6.62% respectively.
The bottom three are all located in London. Imperial College London (SW7) is last, providing a 1.7% average rental yield. King's College London and the London School of Economics and Political Science, both in WC2, came joint second to last, at 2.3%.
Founder and CEO of Howsy, Calum Brannan, commented: "Many students will be searching for accommodation now that they know where they stand with their results and this huge influx of demand is very positive news for buy-to-let landlords in uni towns across the UK.
"Of course, student tenants can have their downfalls, but so can any tenant in the rental space and the pros far outweigh the cons in terms of the carousel of consistent demand and income that they supply.
"With many of the top universities not only attracting the best students but also providing rental yields way above the UK average, a university buy-to-let could be the key to a profitable investment in what are otherwise tough times for landlords at present."
| | | | | | | |
| --- | --- | --- | --- | --- | --- | --- |
| University | Location | Top 50 Rank | Outcode | Average house price | Average Rent pm | Average Rental Yield (%) |
| University of Dundee | Dundee | 31 | DD1 | £146,000 | £876 | 7.2% |
| University of Aberdeen | Aberdeen | 26 | AB24 | £101,035 | £576 | 6.8% |
| University of Strathclyde | Glasgow | 36 | G1 | £160,147 | £883 | 6.62% |
| University of Leicester | Leicester | 38 | LE1 | £121,517 | £664 | 6.56% |
| Aston University, Birmingham | Birmingham | 43 | B4 | £145,640 | £793 | 6.5% |
| University of Leeds | Leeds | 16 | LS2 | £138,775 | £741 | 6.41% |
| Nottingham Trent University | Nottingham | 46 | NG1 | £160,099 | £852 | 6.39% |
| Newcastle University | Newcastle upon Tyne | 23 | NE1 | £154,535 | £816 | 6.3% |
| University of Liverpool | Liverpool | 33 | L3 | £143,576 | £730 | 6.1% |
| Cardiff University | Cardiff | 30 | CF10 | £172,917 | £843 | 5.9% |
| University of Southampton | Southampton | 18 | SO17 | £222,839 | £1,007 | 5.4% |
| Queen's University Belfast | Belfast | 27 | BT7 | £187,801 | £825 | 5.3% |
| University of Nottingham | Nottingham | 21 | NG7 | £166,848 | £718 | 5.2% |
| University of Manchester | Manchester | 17 | M13 | £212,944 | £915 | 5.2% |
| University of Edinburgh | Edinburgh | 15 | EH8 | £235,924 | £994 | 5.1% |
| University of Warwick | Coventry | 11 | CV4 | £257,287 | £1,068 | 5.0% |
| Lancaster University | Lancaster | 8 | LA1 | £160,721 | £632 | 4.7% |
| University of Glasgow | Glasgow | 19 | G12 | £287,762 | £1,059 | 4.4% |
| University of Surrey | Guildford, Surrey | 34 | GU2 | £452,347 | £1,664 | 4.4% |
| University of Kent | Canterbury | 47 | CT2 | £316,166 | £1,163 | 4.4% |
| University of East Anglia UEA | Norwich | 25 | NR4 | £314,704 | £1,142 | 4.4% |
| University of Essex | Colchester | 41 | CO4 | £280,313 | £987 | 4.2% |
| University of Birmingham | Birmingham | 13 | B15 | £242,675 | £834 | 4.1% |
| University of Sheffield | Sheffield | 28 | S10 | £253,392 | £865 | 4.1% |
| University of St Andrews | St Andrews, Fife | 3 | KY16 | £369,814 | £1,248 | 4.0% |
| Heriot-Watt University | Edinburgh | 29 | EH14 | £271,789 | £891 | 3.9% |
| University of Stirling | Stirling | 45 | FK9 | £276,179 | £895 | 3.9% |
| University of Sussex | Brighton | 40 | BN1 | £405,533 | £1,305 | 3.9% |
| University of Cambridge | Cambridge | 1 | CB2 | £483,588 | £1,541 | 3.8% |
| Swansea University | Swansea | 32 | SA2 | £231,500 | £730 | 3.8% |
| University of Lincoln | Lincoln | 50 | LN6 | £224,959 | £689 | 3.7% |
| University of York | York | 22 | YO10 | £280,366 | £855 | 3.7% |
| Durham University | Durham | 7 | DH1 | £224,494 | £683 | 3.7% |
| Queen Mary University of London | Tower Hamlets (London Borough) | 35 | E1 | £603,459 | £1,829 | 3.6% |
| Arts University Bournemouth | Bournemouth | 48 | BH12 | £292,209 | £876 | 3.6% |
| University of Bath | Bath | 9 | BA2 | £402,848 | £1,188 | 3.5% |
| University of Oxford | Oxford | 2 | OX1 | £486,921 | £1,425 | 3.5% |
| University of Exeter | Exeter | 12 | EX4 | £277,640 | £800 | 3.5% |
| Royal Holloway, University of London | Egham | 24 | TW20 | £469,326 | £1,341 | 3.4% |
| Harper Adams University | Newport, Shropshire | 42 | TF10 | £280,200 | £787 | 3.4% |
| University of Reading | Reading | 39 | RG6 | £387,577 | £1,085 | 3.4% |
| Loughborough University | Loughborough | 6 | LE11 | £231,276 | £639 | 3.3% |
| Oxford Brookes University | Oxford | 49 | OX3 | £443,918 | £1,226 | 3.3% |
| University for the Creative Arts | Farnham | 44 | GU9 | £463,014 | £1,269 | 3.3% |
| University of Bristol | Bristol | 14 | BS8 | £460,385 | £1,136 | 3.0% |
| University College London | Camden (London Borough) | 10 | WC1 | £900,673 | £2,056 | 2.7% |
| SOAS University of London | Camden (London Borough) | 37 | WC1 | £900,673 | £2,056 | 2.7% |
| London School of Economics and Political Science | City of Westminster (London Borough) | 4 | WC2 | £1,445,306 | £2,782 | 2.3% |
| King's College London, University of London | City of Westminster (London Borough) | 20 | WC2 | £1,445,306 | £2,782 | 2.3% |
| Imperial College London | City of Westminster (London Borough) | 5 | SW7 | £2,002,729 | £2,886 | 1.7% |
Figures supplied by Howsy