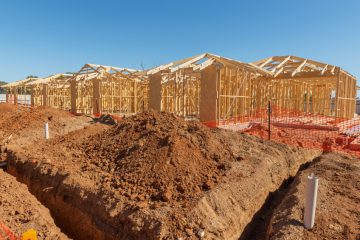 The Chief Economist at the Council of Mortgage Lenders (CML) says that better use of current housing stock is the key to solving the country's supply crisis.
Bob Pannell states that it is clear that the country needs more new homes.
However, he also believes that for the crisis to come to an end, several issues affecting the use of existing stock must be addressed.
Pannell argues that even if Government policy helps to create 300,000 new homes in the UK over the next ten years, 90% or more of the housing stock that will exist in 2025 will already be built today and will be lived in.
He insists that it is obvious that demand is being boosted by migration, increasing life expectancy and the rise in the number of single-person households. But he also lists a number of factors that he thinks the Government should address to help solve the crisis:
An ageing population that owns a disproportionate amount of housing – which is under-occupied – and is reluctant or unable to move.
Rising demand for rental property, as house price growth continues to exceed earnings and first time buyers have no housing equity, unless it is from their parents.
Although landlords help to improve the level of rental homes, they often wish to expand their portfolios and thus do not release much property back onto the market.
Pannell says that promoting more activity within the current stock will help: "Helpfully, Government policy often focuses on encouraging new housing construction, and this is essential – although not sufficient – in helping deliver a long-term solution.
"But we should not forget that the vast majority of housing supply in any period comes from those selling existing stock. Promoting more activity across the market as a whole may help to encourage both more efficient use of existing housing and the marketability of new homes."
He continues: "In particular, the Government should not forget that taxation plays an important role in influencing liquidity in the property market and the efficient use of housing.
"Recent reforms may have improved the structure of Stamp Duty by removing some of its price distorting effects, but it is difficult to disagree with the Institute for Fiscal Studies, that these reforms have transformed Stamp Duty from a very bad tax into merely a bad one.
"It's tempting to say that we are still recovering from the effects of the credit crunch. And while that's true, a range of deep-seated and inter-related problems in the housing market is holding back a recovery in transactions.
"They present fundamental and long-term challenges, and will not easily be solved."
He concludes: "As a result of these factors, we now have a dysfunctional housing market, beset by long-term structural problems that are difficult to address."1
1 http://www.propertyindustryeye.com/council-of-mortgage-lenders-current-stock-key-to-solving-housing-crisis/