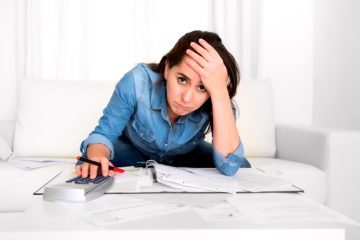 In just one week, Britain's housing market has demonstrated the problems faced by so-called generation rent.
In Exeter, a letting agent demanded £800 in fees for a one-bedroom flat and £360 just to change the name on a photocopied contract. In West London, an estate agent chain charged £1,500 to buyers, as well as requesting thousands from the vendor. And in Leicester, a couple were forced to pay £250 to a letting agent as a reservation fee, before they'd even applied for a property.
These are the stories behind the headlines of average house prices reaching a new record high of £200,000 and over £450,000 in the capital, and seven potential buyers for each property.
The young people in the midst of this chaos may be surprised, and irritated, to learn that not so long ago, house prices didn't change much for many years.
Between 1950 and 1960, the price of an average home rose from £1,800 to just £2,000 and fell in relation to wages. The post-war building boom saw housing completions soar to 350,000 per year in the mid-50s, when the UK population was 52m.
This rapid rate of construction prevented house prices from spiralling, in the decade that seems to have been the golden era of affordability, taking Britain from a nation of renters into buyers.
However, by 2013-14, the pace of building was crawling, just 141,000 new homes were built in a country with an extra 12m citizens.
But the housing shortage is just one side of the coin. The other is finance. Whether you can afford a house is largely determined by how much the bank will lend against the property.
Finance expert Patrick Collinson explains how it used to work: "Until the end of the 1970s, mortgages were strictly controlled by a building society cartel, which capped the amounts individuals could borrow.
"I grew up in a house in Romford, Essex, bought by my first time buyer father for £2,400 in 1956, when the maximum he could borrow was 2.5 times his salary – with a point-blank refusal to take into account my mother's income. Such controls curbed the amount anyone could bid for a property."
Collinson compares this to how it works now: "Contrast that with today, when first time buyers on that same property in Romford will be offered up to five times their joint income. It explains why houses on that road of three-bed semis now fetch ten times average income.
"An uncomfortable truth is that the breakthrough of more women into the labour market has resulted in a large part of their incomes being squandered in inflated mortgage repayments."1
The record low interest rates of today have a huge impact on the mortgage size that buyers can afford. A £200,000 flat with a 3% interest rate costs around £950 per month, much less than the cost of repaying a £100,000 flat at a 10% rate. Today's buyers face the risk of rates returning to previous levels.
But buying a house is still the aim of many, as the belief that the best investment is bricks and mortar prevails.
And ordinary people have been making large sums through buy-to-let. Landlords have achieved returns of almost 1,400% since 1996, surpassing the earnings of those investing in shares, bonds and cash.
Additionally, new pension rules introduced in April by Chancellor George Osborne have caused another surge in buy-to-let, pushing prices even higher and further out of reach of aspiring first timers.
Critics of Government schemes including Help to Buy, shared ownership and Right to Buy believe that these plans will form a housing bubble if no new homes are built.
The Conservative Government has vowed to boost the supply of new homes with its starter homes initiative, creating 200,000 more houses by 2020. Furthermore, there are proposals for new garden cities, better planning rules and support for self-builders.
Also, from 2017, buy-to-let will be a less attractive investment due to new tax rules for landlords.
There are indications that supply is improving, with developers claiming that they will increase their production to around 170,000 new homes a year by 2018. But this is still much less than the 240,000 units per year that is widely agreed to be the amount we need to accommodate the country's housing needs.
Even if the developers are correct, it appears that the housing crisis is still going to be an issue for those slipping off the property ladder.
1 http://www.theguardian.com/society/2015/sep/02/home-shortage-and-lending-rules-why-generation-rent-is-out-of-luck