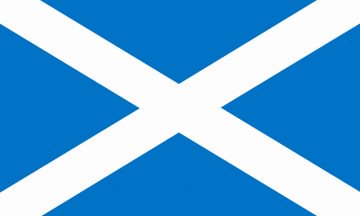 In its Programme for Scotland 2017-18, the Scottish government has committed to delivering at least 50,000 affordable homes over the lifetime of the current Parliament.
The document insists that 35,000 of these homes will be for social rent. More than £1.75 billion is being allocated to councils over the next three years, to help deliver the government's ambitious target.
In this financial year, the Scottish government is also committing over £590m to increase the supply of affordable homes across Scotland, through its pledges to local authorities and demand-led national schemes, such as the Open Market Shared Equity scheme and the Rural and Islands Housing Fund.
A budget increase of over £100m in 2016-17 has led to more than 10,000 new housing units being approved in the first year of the target period – a record-breaking level, notes the report.
The Scottish government will also support up to 3,500 households this financial year into affordable homeownership, including approximately 2,500 first time buyers, with assistance from its Help to Buy and other shared equity schemes. The total investment for these schemes in this financial year is £135m.
Scotland's Rental Income Guarantee Scheme, which will launch this year, seeks to attract new institutional investment to the country, by sharing a limited proportion of the letting risk with participating members. Potential investment in the emerging Build to Rent sector in Scotland is estimated to be in the region of £500m over the next five years, which will support 2,500 new homes.
The government adds that the Scottish Empty Homes Partnership has brought over 2,400 homes back into use to date. It pledged to double its funding, helping local authorities to provide and sustain empty homes officer support in every part of Scotland.
Regarding the ways in which Scotland delivers homes, the government vowed to support the increased delivery of self-build and custom-build homes, and expand the options available and provide more flexibility for both individual homeowners and the construction industry. This will include Simplified Planning Zones for housing, in recognition of the significant opportunities for the self-build and custom-build sectors.
For more details of the Scottish government's plans surrounding reform of the planning system, homelessness, Land and Buildings Transaction Tax, high-rise housing following the Grenfell Tower fire, and energy efficiency in the private rental sector, click here: http://www.gov.scot/Publications/2017/09/8468/10
Responding to the plans, the Strategic Development Manager for Propertymark Scotland, Daryl Mcintosh, says: "We welcome the Scottish government's commitment to increasing housing stock in Scotland; improving the quality and supply of affordable homes remains a key factor which impacts so many people across the country.
"In principle, we support introducing energy efficiency standards for the private rented sector, however, we caution the government to make sure it doesn't take a one-size-fits-all approach, as those with rural homes in particular may struggle to meet minimum standards."