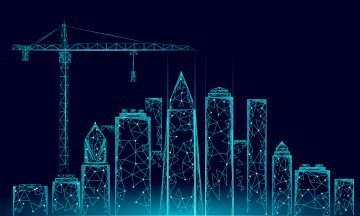 The Ministry of Housing, Communities & Local Government (MHCLG) has now released its report 'Housing supply; net additional dwellings, England: 2018-2019′.
The report highlights:
The annual housing supply in England amounted to 241,130 net additional dwellings in 2018 to 2019. This is up 9% on the 2017 to 2018 report.
The 241,130 net additions in 2018 to 2019 resulted from 213,660 new build homes, 29,260 gains from change of use between non-domestic and residential, 5,220 from conversions between houses and flats and 940 other gains (caravans, houseboats, etc.), offset by 7,940 demolitions.
14,107 of the net additions from change of use were through 'permitted development rights' (full planning permission not required). These were made up of 12,032 additional dwellings from former offices, 883 from agricultural buildings, 199 from storage buildings, 69 from light industrial buildings and 924 from other non-domestic buildings.
Chris Sykes, Mortgage Consultant at Private Finance, has commented: "The number of additional homes created each year has reached a new high, outstripping the previous peak seen in 2007-08 before the full effects of the financial crisis hit the market.
"Insufficient supply has been a longstanding issue for the UK's property market, pushing up prices and slowing down movement at all levels of the housing chain. Any boost in supply will, therefore, be welcomed by homebuyers, who are already experiencing more favourable conditions thanks to a slowdown in price growth and record low mortgage rates.
"There is still some way to go if the Government is to reach its target of 300,000 new homes a year by the mid-2020s, with more than 86,000 homes still needing to be built based on this year's figures.
"Whatever the outcome of December's general election, the next government must ensure reaching this target remains a key priority if affordability is to continue improving for homebuyers."