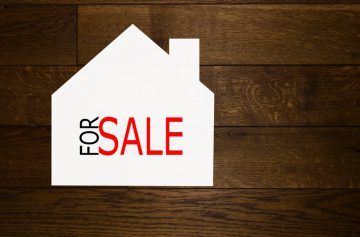 The UK property market gained momentum in March, according to the latest Property Activity Index from Agency Express.
The monthly data shows a nationwide increase in both new property listings, which rose by 21.7%, and the number of properties sold, which was up by 18.0%.
These increases appear consistent with recent reports from the Council of Mortgage Lenders, which stated: "The housing market has been slowly building up momentum over the last few months, largely getting back to activity levels we saw in the beginning of 2016."
Assessing property market activity across the UK, Agency Express found that all of the 12 regions included in the index experienced growth in both new property listings and the amount of properties sold.
March's top performer was the West Midlands. Setting the pace for the rest of the UK, the region recorded robust rises in new property listings, which were up by 31.7%, and properties sold, which increased by 22.6%.
This surge in activity was also highlighted by Rightmove in its latest House Price Index. Dubbed the "Mighty Midlands", figures sat at record highs, with house prices up by 2.1% on a monthly basis and 4.2% annually.
High levels of activity were also recorded in central England. Following a dip in the property market during February, new property listings bounced back, up by 29.4%, as did the number of properties sold, which rose by 28.8%.
Other regional hotspots in this month's Property Activity Index included:
The number of properties sold 
North East: +28.0%
South West: +23.1%
London: +20.1%
Scotland: +19.5%
Amount of new property listings
East Anglia: +31.7%
East Midlands: +28.3%
South West: +26.8%
North East: +23.6%
Stephen Watson, the Managing Director of Agency Express, comments on the figures: "The month-on-month increases revealed by March's Property Activity Index have reported positively across the nation.
"However, year-on-year, we are seeing a decline in properties sold, which is a reflection of the increasing affordability issues. Looking forwards into April, we traditionally experience a seasonal slowdown over the Easter holidays, but we would expect the current trend to resume promptly after."