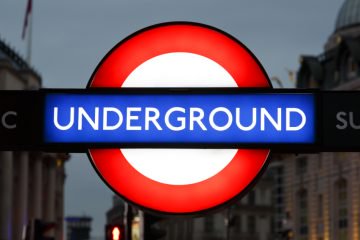 London Underground drivers could go on strike again after demanding pay increases that rise in line with house price growth.
After last week's strike, services resumed this morning.
The RMT believes that pay – currently around £50,000 per year – should match the cost of housing, which is expected to rise by 25% by 2020.
The TSSA warns: "We cannot rule out further action."1
While Aslef adds: "It will depend what happens with talks."1
Leader of the RMT, Mick Cash, insists that the dispute is "not about money"1, but one of its leaflets suggests otherwise.
It reads: "Our pay settlement is also part of this dispute. We want a flat-rate increase for staff that keeps pace with increasing living costs, such as rent and house prices."1
Chief Operating Officer of the London Underground, Steve Griffiths, argues: "No employer can afford to meet those sorts of demand."1 
The capital experienced great transport difficulties on Thursday when 17,000 Tube staff walked out.
The cause of the strike is the planned introduction of night Tube services next month, which unions say has been rushed and will affect the work-life balance of staff.
They rejected a deal that would have put drivers' starting pay over £50,000 per year and maintain their 52 leave days a year.
Commuters have given their opinions.
Kevin Greenan, of Pimlico, asks: "What do nurses earn, how many night shifts do they work?"1 
However, Peter from Clapham says: "LU workers deserve to get all their demands. They stuck together, kept their unions when everyone else got rid of theirs."1
1 Keogh, P. (2015) 'Tube unions demand pay rises match the boom in house prices', Metro, 7 August, p.9