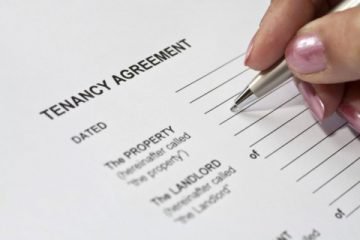 The Secret to Securing a Long-Lasting Tenancy
James Davis – Portfolio landlord & property expert
After being a landlord for 22 years and becoming increasingly frustrated with the lack of quality tenant find services for landlords, James started Upad. Upad has mastered the intricacies of online to provide landlords a service they can rely on. The skill is not always how fast you can find a tenant, but getting the right tenant for a lasting tenancy. In this article, James reveals how.
Viewings are the most important part of marketing a property. Do not leave these opportunities to chance. On average, it takes between four and six viewings to secure a letting and 90% of tenants would prefer to meet the landlord before making a decision.
You must be there to sell your property, but, more importantly, you must be there to find the right tenant.
By all means, go in with the key benefits of your property at the forefront of your mind. However, don't show off your property without taking the time to interrogate your potential tenants. A property may be your biggest asset and you are completely within your rights to ask viewers as many questions as you like.
Engage your landlord instinct
Gut feel is a wonderful thing if understood correctly. Your instinctive impression of someone is often made up of some important factors, such as, do they look presentable and are they likeable? Tenants may read this as being judgmental, but if someone looks well-kept and is naturally easy to get along with, it's a good indicator of how they may be as a tenant.
More importantly, with rent arrears on the rise, you need to communicate so that both parties have complete clarity over what is to be agreed.
A great way to begin is to present the property in the condition that you wish the tenant to leave it in. That should be made clear to the tenant from the outset. Also, I advise carrying a copy of the tenancy agreement, highlighting key parts in person to ensure that they've understood what is required of them. Covering the logistics of the deposit and the tenancy start date will prevent any stutters in the process. You can also walk through some practical examples of wear and tear to help improve their understanding of that inevitable grey area.
The written word is king
Having a clear opinion of those viewing your property will help your chances of a problem-free tenancy. That said, there is nothing more critical than the written word. A tenant sign-up can be complex and littered with pitfalls, so be detailed and use support services to help cover all grounds.
For more useful tips from the UK's largest online letting agent, please visit: https://www.upad.co.uk/hub