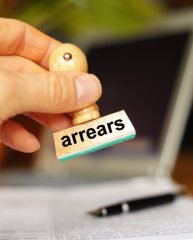 A worrying survey suggests that the imminent tax changes for buy-to-let landlords could see as many of one in five out of business.
Research from law firm Access Legal also suggests that new immigration checks on tenants, which have been piloted in the West Midlands, are also causing concern for landlords.
Concern
The results of the survey show that £9.9bn is lost in rent arrears and damage every year, meaning that for some, the changes in tax laws could lead them to breaking point.
33% of landlords questioned said that they felt the new laws were more in favour of tenants than of themselves. Many run a small business and would not continue if they started to run at an operating loss.
Reasons for pessimism amongst landlords were found to be spiralling upkeep costs, cuts to tax breaks and more and more tenants getting away with not paying their rent arrears.
Worryingly, three-quarters of buy-to-let investors said that they didn't feel money was safe with letting agents, with 43% dropping their agents in an attempt to save money and stay away from safety issues.
Costly
'We work with many landlords covering tenant and landlord disputes,' said Eamonn Hogan, legal solicitor at Access Legal. 'The extortionate cost of being a landlord seems to be a figure that keeps growing. Many landlords are subject to damaged properties and rent arrears. The law doesn't always side with tenants, but it's a hard process for landlords to go through and tricky legal system,' she added.[1]
The five most common causes of damage to a property were found to be:
broken appliances (41%)
damaged decorating (40%)
damaged carpets (37%)
dirt and grime (33%)
cigarette burns (22%)
In addition, the survey found that 40% of landlords have been subjected to tenants not paying rent, with 20% subject to vandalism.
[1] http://www.propertywire.com/news/europe/uk-landlords-tax-change-2015090410943.html