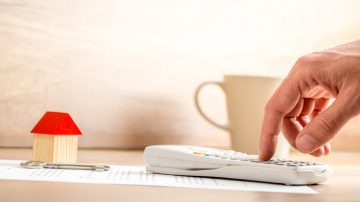 Some letting agents in Scotland are still charging fees to private tenants, despite this being illegal.
In 2012, a law was passed that banned any fees charged to tenants. Tenants must only pay rent and a refundable deposit.
They cannot be charged for services such as reference checks and inventory fees.
However, Shelter Scotland believes that some letting agents are still charging fees. BBC Scotland has also found that tenants are charged, after it interviewed a tenant that claimed to have been charged £55 for a reference check. Her guarantor also had to pay this amount.
She said that she was not given the option of conducting her own reference checks.
The BBC has not named the letting agent, but stated the agent denies any wrongdoing.
The BBC believes that this is not a one-off case. The president of the students' representative council at the University of Glasgow, Liam King, says that he has witnessed almost 50 cases relating to letting agent fees in the past year.
He explains: "That's only the tip of the iceberg, that's only students that are coming to us."
He believes that student tenants are "a very easy target", as many are not from Scotland and are unaware of Scottish rental law.1 
Managing Director of the Association of Residential Letting Agents (ARLA), David Cox, adds: "A small minority of agents are flouting the law, knowing that they're not being properly enforced, and knowing they can probably get away with it.
"It's why we're urging the Scottish Government and Westminster to take a much greater regulatory approach to letting agents.
"Scotland is already a long way down that line, but there's still more work to do."1
1 http://www.propertyindustryeye.com/letting-agents-in-scotland-still-charging-illegal-fees/