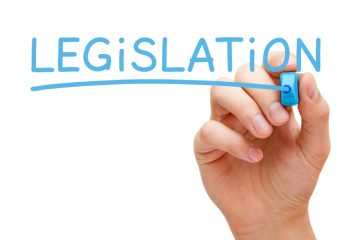 The Scottish Government has released its new housing bill, which will see rent controls introduced and the abolition of the no fault ground for possession.
The Private Housing (Tenancies) (Scotland) Bill will mean, if passed, that renters cannot be asked to leave a property simply because the tenancy has ended.
Landlords will not be able to reclaim their properties on a no fault ground, but must use another one of the grounds for possession.
Additionally, rent rises will be limited to only one per year, requiring three months' notice.
The law will also give local councils the right to enforce rent controls in certain areas. This includes places where there have been excessive increases in rent prices and where there is concern about the impact on tenants and the wider housing market.
A local authority will be able to apply for rent caps, with ministers deciding the outcome. Landlords and tenants will be consulted during this process, with ministers deciding on rent controls for a period of up to five years.
Scottish Housing Minister, Margaret Burgess says: "The changes outlined in this bill will give tenants greater security and stability in their home and community.
"It will also give landlords reassurance that their tenants will treat their property as a long-term home, rather than somewhere temporary."
She continues: "The private rented sector is changing. It is now home to a growing number of people in Scotland and we recognise there are some areas where rents are increasing significantly. It is right and responsible to give local authorities the ability to introduce rent controls in order to ease areas under pressure.
"The range of measures brought forward under this bill will ensure the private rented sector is better managed, simplified and successful, and creates a system that works for everyone."1
The new grounds for possession are:
Landlord intends to sell.
Property to be sold by lender.
Landlord intends to refurbish.
Landlord or family member intends to live in the property.
Landlord intends to use the property for non-residential purpose.
Property is required for religious purpose.
Tenant is no longer an employee.
Tenant is no longer a student (if living in student accommodation).
Tenant is not occupying the let property.
Breach of tenancy agreement.
Rent arrears.
Criminal activity.
Anti-social behaviour.
Landlord has failed to register.
HMO license has been revoked.
Overcrowding statutory notice.
Housing charities, such as Shelter and Crisis, have supported the bill, but landlords and letting agents are concerned.
Dr John Boyle, against the law, believes it will cause disinvestment in the sector. He has also criticised the Scottish Government for introducing a bill that is not based on proper evidence.
1 http://www.propertyindustryeye.com/rent-controls-and-abolition-of-no-fault-ground-for-possession-confirmed-as-intents-for-scotland/