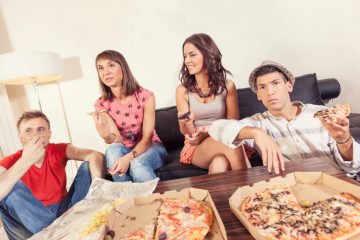 Students are being affected by a severe shortage of private rental accommodation, as the new academic year begins.
House and flat share website SpareRoom.co.uk reveals that despite high demand from students, many landlords in university locations prefer to let to young professionals.
Research found that 40% of rooms in private shares in the top 25 university towns and cities are not available to students.
The shortage of student houses is at its worst in Edinburgh and Oxford, says SpareRoom.
The website believes that the shortage has been caused by the amount of older individuals still sharing flats.
It adds that one third of sharers are now over 35-years-old and that the amount of sharers aged 45 and over has risen faster than younger age groups.
Director of SpareRoom, Matt Hutchinson, says: "Most freshers will expect accommodation to be ready and waiting. Even those who've been through clearing normally manage to find a place in time for the start of term.
"But those affected by the shortage of student accommodation in Oxford and Reading are now facing a mad scramble to find somewhere to live."
He says that the high demand from professionals is "far from ideal".
Hutchinson concludes: "You don't have to be a genius to see the bottleneck in the rental market supply, particularly as it's becoming all the more common for people to flat share well into their 30s and 40s."1
1 http://www.propertyindustryeye.com/student-tenants-facing-major-shortage-of-accommodation-as-term-starts/