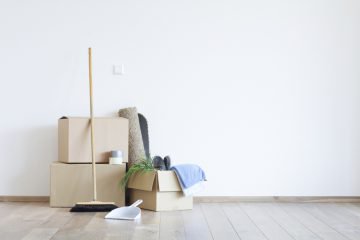 Landlords can help their social housing tenants downsize to avoid Bedroom Tax, or move home for a new job.
Mutual exchange
Mutual exchange is the act of social housing tenants swapping homes. It is sometimes the only realistic option to tenants wanting to move. In a recent survey by the Chartered Institute of Housing (CIH), 88% of organisations said that they are encouraging more mutual exchanges due to Bedroom Tax.
Successful strategies include: giving tenants in rent arrears the opportunity to exchange; employing a dedicated officer to organise exchanges; offering financial incentives towards the cost of moving;
and arranging home swap events.
Support under-occupying tenants
90% of respondents told CIH that they offer help to all tenants looking to downsize, not just those affected by Bedroom Tax.1 Landlords do this by giving priority to under-occupiers when they allocate houses, and by offering financial support.
Some are providing support for specific groups of tenants, such as older people, who may not need to live in the type of house they do currently.
Localism Act
Just 30% of organisations say that they have used the transferring tenant options of the Localism Act, which lets providers set their own policies on transfer requests by tenants who are not considered to be in housing need.1 Organisations could make use of these fairly new powers.
Those that do use them are creating new bands in their allocation schemes for transferring tenants with a good tenancy record, they also allow all existing tenants with no housing need to register on the allocation scheme, and they give priority to tenants who need to transfer for work commitments.
Moving to a different area
Some allocation schemes give tenants the opportunity to move to partnering local authorities. This is beneficial in places where employments markets cross local authority boundaries, as tenants can easily move for work. There is a great chance for providers to partner with other areas to help tenants move for economic reasons.
Buying or renting
Depending on the cost and quality of private rental homes and home ownership options in the area, moving to a different type of tenure can be a good choice. For some landlords, helping other tenants move to different housing could make more social housing available for other tenants. Few organisations help tenants who want to move to other tenures. Landlords could dedicate an officer to help tenants move to shared ownership properties, or provide a private rental sector bond scheme, or offer financial support to those affected by Bedroom Tax.
Using websites
There are more and more websites dedicated to offering support for social housing tenants looking to move to another area through a transfer, but who want to remain in social housing. Tenants can register and search for properties in their local area, or further away.
Landlords are also able to subscribe and register homes that they are finding difficult to let. Through this, they can support their tenants.
1 http://www.theguardian.com/housing-network/2015/feb/24/landlords-social-housing-tenants-move-home?CMP=share_btn_tw