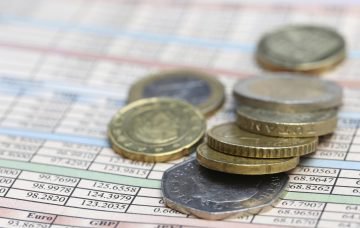 A report commissioned by the Department for Work and Pensions (DWP) has suggested that social landlords should closely monitor rent accounts to prevent a rapid increase in tenant rent arrears when they move onto Universal Credit.
Trials
The DWP has recently released the results of the trial projects set up across six different areas. These projects were implemented to assess the impact of housing benefit being paid directly to tenants.
In the six project areas, namely Oxford, Shropshire, Southwark, Torfaen, Wakefield and Edinburgh, teams of local authorities and housing associations assessed over 7,000 payments given to tenants over 18 months.
Research from Sheffield Hallam University found an alarming initial rate of arrears, with a payment rate of only 67% following tenants' transition to direct payment. Encouragingly however, this figure improved dramatically to 99% by the final payment.[1]
Report
Findings from the trials led to the DWP to state: "A clear picture emerged then, of a distinct and significant drop in rent payment rates when tenants first migrated to direct payment. Payment rates then improved dramatically over time."[1]
As a result, the DWP warned that a rise in arrears is likely to occur when Universal Credit is rolled out, "unless mitigating action," such as "focused intervention and close monitoring of rent accounts" is taken.[1]
Pleasingly, the report also indicated: "There was a consensus among local stakeholders and lenders that rent arrears had not increased as much had been anticipated."[1]
Additional costs
Unfortunately, the report from the DWP indicated that tenants moving onto direct payments caused additional cost implications for landlords. These costs included rent collection and transaction payments. As a result, the reports says that landlords transformed their way of work to adapt, including "reconfiguring income teams, commissioning new IT systems," and "developing and trialing new rent collection techniques."[1]
[1] http://www.insidehousing.co.uk/monitor-rent-accounts-closely-to-prevent-arrears-dwp-warns-landlords/7007490.article