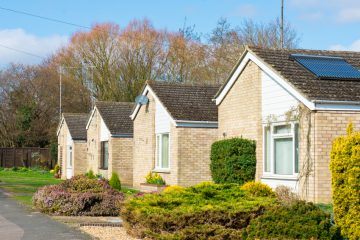 The compulsory House in Multiple Occupation (HMO) licensing scheme is set to be extended to include two-storey homes and bungalows. It will also enforce a minimum bedroom size rule.
The new regime means that from next year, all HMOs in England with five or more occupants would be included in the mandatory licensing scheme.
The crackdown on single-storey properties is set to combat beds in sheds. The minimum bedroom size would be 6.5 square metres.
The proposal also suggests that some blocks of flats should be classed as HMOs if they have been converted to a poor standard.
At present, the obligatory scheme applies to shared rental properties of three or more storeys, occupied by five or more renters that do not form a single household.
A new consultation on the matter has opened, which proposes an extension to the mandatory scheme throughout England. It would still stick to the five or more tenants and at least two households rules.
The technical discussion document relates to comments made by the Prime Minister in May, when he announced a new mandatory licensing scheme.
The paper, released by the Department for Communities and Local Government, claims that some landlords are not just failing to operate their HMOs properly, but are exploiting renters, "and often the public purse through housing benefit, by renting substandard, overcrowded and dangerous accommodation to vulnerable tenants".
It notes that not all local authorities have introduced their own additional licensing schemes.
It states: "Many landlords and agents do an excellent job in managing their HMOs to high professional standards, but that is far from universal."
It adds that it has become "an increasing priority to ensure smaller HMOs are adequately protected and properly managed".
Currently, landlords are exempt from selective licensing schemes if they let to family members. However, the Government plans to remove this exemption, as it believes it has been abused.
The document says that local authorities have spent time and money trying to establish the identities of various tenants.
The consultation closes on 18th December 2015, with the changes set to be introduced next year.
Meanwhile, local authorities are planning to introduce their own additional licensing schemes, including those that encompass large areas or even the whole city or borough, covering all rental properties.
The latest scheme is in the London Borough of Hammersmith & Fulham, which plans to introduce licensing to all private rental homes in one fifth of the borough.
In Blackpool, the first five prosecutions have been brought against landlords that have failed to apply for licenses.
The new consultation document can be found here: https://www.gov.uk/government/consultations/extending-mandatory-licensing-of-houses-in-multiple-occupation-and-related-reforms