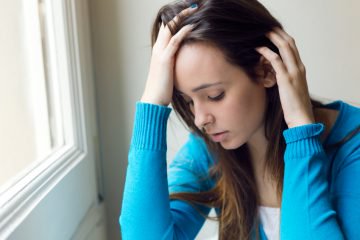 Women living in shared, rental accommodation are £2,271 worse off than men, revealed data from flat and house share website SpareRoom.
The site compared the finances of male and females living in flat shares.
The research found that although women earn 7% less than men, a pay gap of £1,995, women spend £276 more on rent a year.
In the capital, the pay gap widens to £4,236. Women earn 14% less than men but pay £48 more in rent per year, leaving them worse off.
Around one in seven (15%) female flat sharers spend over 50% of their income on rent, compared to just 8% of male flat sharers. In London, where affordability is more severe, 17% of female flat sharers spend 50% or more of their wages on rent.
On an age basis, women in their 20s in London pay the largest proportion of their salary on rent; almost one in five (19%) spend over half on rent compared to only one in ten men.
SpareRoom also discovered that men, who pay an average rent of £511 per month, are more likely to have rent inclusive of bills. Almost half (48%) pay rent including bills, compared to 39% of women, who pay an average of £534 a month. This means that the outgoings and earnings gap is further stretched.
Just 26% of women flat sharers say that they could afford to rent alone, compared to around half (46%) of men.
This makes it unsurprising that more women are spending longer living in shared housing than men. Over a third (34%) of female flat sharers in their 30s have lived in this type of property for more than five years, compared to only 22% of males. In the capital, this rises to 37% of women and 24% of men.
The research also reveals that male renters are more likely to live in larger properties; 30% of male flat sharers live in bigger households, of four or more people, meaning bills are typically cheaper. Only a quarter of female flat sharers live in these households.
Men are also more likely to live in rental accommodation that does not have a living room; 29% of male flat sharers in their 30s compromise on a living room, compared to 19% of females.
Director of SpareRoom, Matt Hutchinson, comments: "With such a defined salary gap between the sexes, it's no surprise women are flat sharing for longer. In spite of it being 2015, women are still earning less than men, but they don't get a discount on their rent for being female."
Hutchinson advises: "One result of this affordability burden is that 12% of female renters don't ever expect to be able to buy homes of their own. If homeownership feels like a distant dream, there are a few ways you can lower your rent to help you save. Consider living in larger house shares. As a general rule, the bigger the property the cheaper your rent and bills are likely to be.
"Living as a lodger can also save you money, as lodger rents are usually cheaper. We're increasingly seeing young professionals who have managed to get on the property ladder choosing to rent out their spare rooms to make ends meet, so, in many cases, living with your landlord won't feel any different from living in a flat share."1 
1 https://www.landlordtoday.co.uk/breaking-news/2015/6/female-flatsharers-"pay-more-rent"