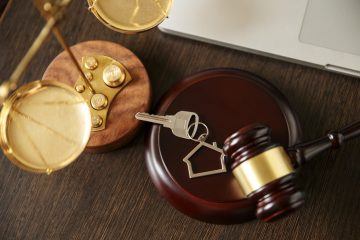 Landlords face bills averaging over £30,000 for evicting rogue tenants, according to new research from Benham and Reeves.
The London property agency used Government and industry data to determine this average, and also found that landlords typically lose nine months' worth of rent during the eviction process. This amounts to an average of £6,111.
On top of this, they then have to fund repairs to any damage caused by the rogue tenants. The agency's research highlights the following average costs for property repairs:
New kitchen: £8,000
Refitting a bathroom: £4,875
Redecorating: £2,900
New windows: £7,000
When it comes to legal fees, these average £3,000. This can total an overall bill of £31,886, during a worst-case scenario.
However, things are more dire in London. Property costs are higher, which leads to an increased average of £41,318. In prime central London, thought to be the capital's biggest hotspot for rogue tenants, costs can reach to more than £50,000.
Marc von Grundherr, director of Benham and Reeves, said: "Rogue tenants are a landlord's absolute worst nightmare, and apart from the stress and time consumed dealing with them, the financial impact can be crippling.
"We're not talking about a bad apple that doesn't pay rent for the last two months of a tenancy and leaves a dirty protest on their way out.
"We're talking about serious criminal organisations that know the letter of the law and every trick in the book to prevent you from getting rid of them, including how to stall the court date for weeks on end and how to deter the bailiff through threats of violence when they finally do call.
"At the very least, you'll have a dangerously overcrowded sub-let on your hands but more often than not it will be a brothel, workhouse or drug farm.
"We're not kidding when we talk about the complete renovation and refurbishment of the property afterwards either, as they will take every single thing they can and destroy whatever is left.
"It's an extremely deep-rooted issue that goes beyond the tenant, even as far as the bribery of the concierge, and so you really are fighting from day one to get them out."