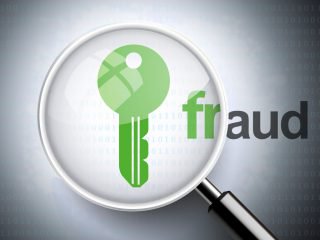 A rent-to-rent fraudster has been jailed for 16 months after pleading guilty to six offences relating to a House in Multiple Occupation (HMO) scam.
Moses Ogoe, 24, of Hitchin Road, Luton, was sentenced last week after being found guilty of obtaining properties with false documentation, converting the properties into HMOs and renting them out pretending to be the landlord.
Luton Council's Trading Standards and Private Sector Housing services conducted an investigation into Ogoe's activities, finding that he was carrying out a rent-to-rent scam on seven properties. Ogoe continued pretending to be a landlord even while on court bail.
When obtaining the properties, Ogoe produced documents claiming he was a doctor, security manager and catering manager. In fact, Ogoe was a temporary security guard.
On several occasions, Ogoe evicted tenants without notice when they failed to pay an increase in rent immediately.
Throughout the investigation, Ogoe refused to co-operate with officers, insisting that he had done nothing wrong and that it was a civil dispute. However, on the first day of his trial, he changed his plea to guilty.
When sentencing Ogoe, His Honour Judge Kay QC said: "You saw an opportunity to rent relatively sizeable properties and sublet them to desperate individuals who needed somewhere to live. You were not providing a public service because you did this for greed. You defrauded them as you did not provide a genuine tenancy and the protection that would give."1 
Ogoe had previously received a caution under the Housing Act in connection with the conditions at one of the properties.
He will now serve 16 months in prison and must pay £7,500 in costs. The court also ordered that the computers used to create the false documents be removed.
Ogoe's sister, Rebecca Ogoe, was given a conditional discharge, as the judge believed her brother had manipulated her in this case.
The Portfolio Holder for Housing at Luton Council, Councillor Tom Shaw, comments: "This case underlines the council's ongoing commitment to ensure private tenants in our town have safe, high quality accommodation. In situations like this, unscrupulous landlords are not only taking financial advantage of vulnerable tenants, but placing their lives in danger.
"Every landlord housing different families that share the same facilities under one roof must register for an HMO license. We will not hesitate to prosecute landlords who show a disregard for the law and their responsibilities towards occupants."1 
1 http://www.luton-dunstable.co.uk/Rogue-Luton-landlord-jailed-16-months-fraud/story-29158103-detail/story.html