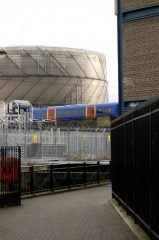 SAFEagent is urging the Government to ensure that plans to make Client Money Protection (CMP) mandatory for letting agents are not forgotten, following the recently announced proposal to regulate all letting and property management agents.
The campaign group has written to the Housing Minister, Alok Sharma, to call on him to push forward with the plans.
John Midgley, the Chair of the SAFEagent steering group, says: "Since we launched SAFEagent in 2011, we've been raising awareness among consumers that any agents they engage with should be part of a CMP scheme. This is a really important part of protecting tenants and landlords.
"We welcome the Government's announcement that it intends to introduce regulation to the lettings and management sector. But this move shouldn't be to the detriment of the good work it's done moving towards mandatory CMP."
He continues: "While most agents run good, professional businesses, there are still instances where rogue agents misappropriate clients' funds. If they are not part of a CMP scheme, there is no recourse for those clients.
"Therefore, we're urging the Government to move forward with the consultation on the implementation and enforcement of CMP at the earliest opportunity."
In March this year, the Government recommended compulsory CMP for all letting agents in England, with an enabling amendment due to be added to the Housing and Planning Act. However, since this move, very little has been heard on when mandatory CMP will be introduced.
The measure has long been in the news, with plans originally announced back in April 2016, when the Government first considered the change.
It is believed that one in five landlords and tenants are unprotected by CMP – we urge all landlords and tenants to check whether their letting agents are registered with a CMP scheme before placing business with them. This could save you in the long-term.