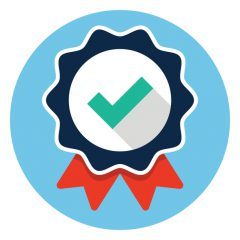 More South West landlords are recognising the value of accreditation, with 41 investors completing a vigorous training and accreditation scheme over the last five months.
The South West landlords believe that they can protect good tenants and enable their local authorities to effectively target rogue landlords across the region.
Since the first National Landlords Code of Excellence (NLCE UK) training day took place in November last year, over 50 South West landlords and letting agents have joined the scheme, with 11 more becoming accredited last week, taking the total to 41.
The scheme also allows tenants to report property maintenance/repair issues as well as anti-social behaviour problems within their communities. Primarily, this ensures that the criteria of the Deregulation Act 2015 is met, as well as stopping bogus claims from tenants, for example, that they have reported a repair and the landlord has not responded.
Those that attended the one-day course on 15th February 2017 were able to learn more about housing tenants and complying with legislation in the private rental sector.
Rob Crawford, the Chair of the Association of Local Landlords Wessex (All Wessex), attended the training day in January. He says: "The accreditation course covers all aspects of letting private residential properties, everything a landlord needs to know! Presented by Don Robbie, all attending were encouraged to share their experiences. Don is very experienced within the private rented sector and was able to communicate all aspects of letting and property management, and the many recent legislation changes in a clear and concise way.
"Either as a refresher for experienced landlords or a good grounding for new landlords, the course will without doubt prove to be an invaluable confidence builder to landlords wishing to be recognised as responsible and competent in delivering a good and legally compliant service to their tenants."
The next NLCE training day for South West landlords will take place at The Imperial in South Parade, Weston-super-Mare on Wednesday 26th April 2017.
Remember that our comprehensive guides on lettings law are available for FREE here: www.34.207.192.121/guides/