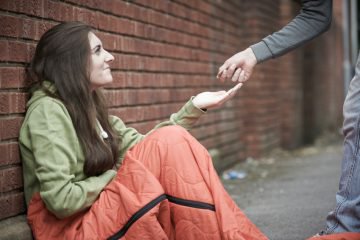 An architect has designed pods that bolt on to existing buildings in an attempt to combat the growing problem of homelessness in Britain.
James Furzer, an award-winning architectural technician, has created plans for the steel-framed pods that are reached by ladder. He believes they could be used nationwide as short-term shelters for those sleeping rough.
The 26-year-old has been praised by housing charities, which are shocked by the country's lack of affordable housing.
The static pods are designed to provide four to eight hours' shelter for those in need. Furzer says: "I know it's not going to solve homelessness but it is somewhere to give them a night's rest, to give them a bit of an escape for a few hours."
The pods would be made from plywood and steel frames and could be bolted on to any building. They feature windows for natural light and a foldable shelf with a mattress inside.
Furzer, from Dagenham, East London, adds: "It's not a five-star hotel, but it's got a comforting feel.
"It's literally somewhere warm, dry and secure where someone could just get a few hours' rest, particularly in bad weather conditions."1 
The designs won the top prize of £5,000 in the Space For New Visions contest, organised by manufacturers Farko.
Homelessness charity Shelter has estimated that there are at least 6,500 people sleeping rough in London alone.
1 Radnedge, A. (2015) 'The cost bolt-on crash pods designed to keep the homeless off the streets… Literally', Metro, 24 July, p.6-7