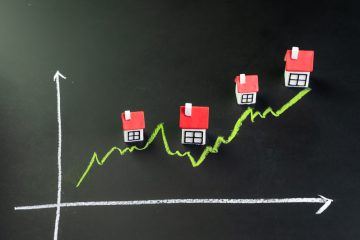 The House Price Index for March 2022 has been published by the Government, revealing the latest house price changes for England, Scotland, Wales, and Northern Ireland.
The report states that the March data shows:
On average, house prices have risen 0.3% since February 2022
There has been an annual price rise of 9.8%, which makes the average property in the UK valued at £278,436
James Forrester, Managing Director of Barrows and Forrester, comments: "The economy continues to wobble against a backdrop of rising inflation and the cost of living crisis and so the old adage of 'what goes up must come down' may certainly be on the minds of many where the UK property market is concerned.
"So far, this worry is yet to be realised and the market continues to move forward at speed, seemingly impervious to the influence of the wider economic landscape."
Marc von Grundherr, Director of Benham and Reeves, comments: "The winds of change are certainly starting to blow and while this building economic headwind is yet to derail the phenomenal rates of house price growth being seen across the UK on an annual basis, it certainly seems as though dark clouds are gathering on the horizon with a reduction in pace already materialising on a monthly basis."
Chris Hodgkinson, Managing Director of HBB Solutions, comments: "The property market remains awash with homebuyers keen to climb the property ladder and with stock levels remaining insufficient, this heightened demand is continuing to drive house prices upwards on an annual basis.
"However, with interest rates rising and inflation at a 40 year high, mutterings of a looming recession could soon reverse the market conditions seen in recent years and we're already starting to see a slowdown on a month to month basis.
"Should this come to fruition, many sellers may find it a struggle to secure a buyer and for a price they are happy with."