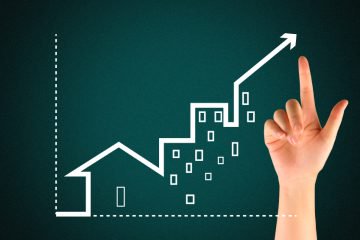 The general election is firmly behind us, but it is still unknown whether the Conservative Government will boost the property market.
In the past, it has been found that under a Conservative MP, house prices grow at a faster rate than other party constituencies. HouseSimple.com proved this in 2010, when they conducted research on the matter.
However, it is thought that this is inevitable, as property prices and wealth are connected; wealthier areas are more likely to have a Conservative MP.
Further research by eMoov indicated that house prices increase faster under the Conservatives. Considering this, alongside the fact that the market is recovering from the recession and initiatives are in place to support people buying homes, it is expected that property prices will rise over the next five years.
Although, it is important to remember that since the recession, house prices are changing very differently depending on the property type and the area it is in.
For instance, in the prime market – properties costing millions of pounds – activity dropped before the election due to the threat of a mansion tax. Now that this is no longer lingering, buyers and vendors can relax, fuelling a prosperous market.
However, it is not clear that prices will rise as quickly as they have done in the past in any market, and under any Government.
In the past few years, property prices have been reported as increasing, but have only been rising after large decreases when the recession hit. Areas such as Wimbledon experienced falls of 15% during this period. Northern Ireland saw huge declines of 47%.
Since the crash, areas are fitting into three categories: Places like London have seen prices recovering beyond the highs recorded before the recession; prices have started to recover in some areas, like the East Midlands, but are not back at their peak; or they are not experiencing any increases, such as Liverpool and Bradford.
Additionally, in comparing recovery statistics this time around to data from the last recovery after the 1990s, property price growth has not been as strong as previous years, even in wealthy areas.
The London housing market is still steady, but price rises have slowed, to a current 9% year-on-year. This is due to some areas seeing no growth but others experiencing stable increases.
Furthermore, new measures have been put in place regarding lending and this is impacting demand. Banks are now restricted to lending 4.5 times a borrower's wage and the Mortgage Market Review (MMR) placed tougher lending criteria on banks. Less people can therefore afford to buy a new house.
As long as the economy continues to recover, property prices will likely grow, if steadily. However, the growth of the past may not be repeated in the future.