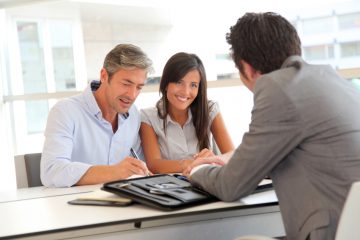 A new website that compares the performance of estate agents in England and Wales will go live this weekend.
Estateagent4me.co.uk claims to identify the country's best-performing agents based on specific statistics, such as the sale price achieved compared to the asking price, amount of properties sold and speed of sale.
It found that the three agents consistently able to achieve the highest amount over the asking price in the last six months were in London.
The Rotherhithe branch of Hastings International secured an average of £31,105 over the asking price, with Winkworth in Palmers Green (£16,215) and Douglas Allen in Dalston (£15,083) coming second and third correspondingly.
The site says: "This compares very favourably to the UK average performance of £12,742 below asking price."1
The three agents that secure the highest individual percentage increase over the asking price are Whitehouse Estate Agents in Bournemouth, at 108.9%, Hastings International in Rotherhithe at 107.7% and Connells in Southville, Bristol at 107.2%.
The average length of time taken to sell a property in the past six months is 55 days, although there are dramatic regional differences.
The fastest sales were in Reading, at 26 days, Bristol at 26 days and outer London at 43 days. The slowest areas were Liverpool at 85 days and Leeds at 62 days. The fastest agents were Lawson Rose in Southsea, Portsmouth and Leaders in Waterlooville, both at eight days.
The creators of the website say that vendors choose estate agents based on "instinct, word of mouth and how many boards they see in their area", but this service enables people to make the decision "based on real data rather than gut feel."1
Vendors can analyse certain facts such as the agent's success rate – the proportion of properties that have sold compared to the total number of homes listed with that company – and the average time taken to sell. They will also be able to look at how often an agent achieves a sale at or above the asking price, how many properties each agent has listed in the location of the seller's house and an indication of the fees charged.
1 http://www.theguardian.com/money/2015/jun/06/property-website-estateagent4me-real-data?utm_campaign=Landlords%20%26%20Property&utm_content=16045574&utm_medium=social&utm_source=twitter