With Spring in full bloom and plants beginning to blossom, experts are warning homeowners to look out for the troublesome Japanese knotweed.
What is Japanese knotweed?
Japanese knotweed, or Fallopia japonica, is a plant that lies dormant during Winter months but begins to sprout in Spring. Come summer, the plant can commonly grow by one foot per week and thus suffocate other flowers in the garden. Not unlike bamboo, Japanese knotweed can grow in excess of 7ft high.
If left untreated, the plant can cause difficulty in both buying and selling homes. Some lenders do not even consider giving mortgages for homes where the plant is present, such is its destruction. Roots from the Japanese knotweed can cause severe damage to house foundations, walls and drainage systems.
How to spot
Japanese knotweed can be recognised by its distinctive lime-green stem with purple and red speckles. Additionally, the plant has reddish-pink buds, with heart-shaped leaves and its sprouts have a red tinge which turn lime green. During the summer months, Japanese knotweed produce clusters of cream flowers. Shoots are known to appear all over the garden.
Jo Mullett runs weed control firm Knotweed Control and urges caution from homeowners if they suspect the plant is present in their garden. Mullett said, 'don't panic if you think you have knotweed. The first thing to do is take photos and email them to a weed control company-advice at this stage should cost you nothing.'[1]
She continued by saying that, 'there is a chance it is not knotweed, but if it is then a specialist might charge £175 or so for a site visit to survey the situation. You might then be able to remove the plant yourself if it is not too far spread-or you could pay a professional to come in and destroy it.'[2]
Removing the plant
Despite it not being illegal to grow knotweed in the UK, it must be kept under strict control and must be prevented from spreading into nearby gardens. If the plant is deemed to cause a, 'detrimental effect of a persistent or continuing nature on the quality of life of those in the locality,' then a council can order that the plant is removed immediately.
The Royal Horticultural Society gives useful information on removing the plant on its website. Guy Barter, chief adviser at the society, said that, 'we are not talking about plants from another planet such as triffids. You can often treat knotweed yourself.'[3] Barter suggests using a glyphosate-based weed killer, for example Roundup Tree Stump & Root Killer. He says that treatment involves cutting back the plant such there is around an eight-to-twelve inch hollow stem above the ground. The weed killer should then be dripped inside the hollow. Once under control, the knotweed must disposed of an a registered landfill site. This is due to the plant being classed as, 'controlled waste' under the Environmental Protection Act 1990.
Professional help
While knotweed can be removed manually, many lenders insist on calling in the professionals. Most loan providers will dash any hopes of buying a home if they see the Japanese knotweed is present on a surveyors report. Experts will be forced to prove that the plant has been removed and will not return before any offer of a mortgage is likely to be made.
A few of the policies of major lenders in regards to Japanese knotweed are as follows:
Barclays
The bank insists that an expert who is part of the Property Care Association is called to remove the plant. Additionally, the expert must offer a ten-year insurance based guarantee that the plant will not return, within 7 metres of the home.
Nationwide Building Society
A spokesman for Nationwide said, 'f it is prominent less than seven metres from the house we request a specialist report about eradication before deciding whether we can lend. Even if further away we require written confirmation from the borrower they are happy to proceed with a mortgage application despite presence of the plant.'[4]
Santander
Santander also expect a professional to be called out, but also expects money to be put aside to combat any return of the plant. A spokesperson said, 'it can take several seasons of spraying with specialist chemicals to eradicate. Work is often not completed before the mortgage term starts so we ask for the cost of remedial work to be held in a separate account. We will not turn down a mortgage just because of knotweed, but we will want it eradicated.'[5]
Leeds Building Society 
This building society also said it will not borrow money on houses where knotweed is present in the garden, which gives a risk to either the present or future sale of the property.
Yorkshire/Clydesdale Bank
Both of these banks are owned by National Australia Bank, and say that they make decisions on a case-by-case basis. However, they warn that, 'if you have knotweed in the garden-and it comes up on a valuer's report-you will struggle to get a mortgage unless it is professionally treated.'[6]
Barter added that, 'knotweed is a long-term invader that unnerves mortgage lenders if discovered in a garden so it is important to stamp it out as soon as it is found. A reputable trade association, such as the British Association of Professional Landscape Industries, should provide you with details of local contractors who can tackle knotweed.'[7]
[1-7] http://www.dailymail.co.uk/money/mortgageshome/article-3074709/Spring-provides-ideal-time-enjoy-garden-plants-budding-life-garden-inspect-nasty-Japanese-knotweed-ignore-peril.html?ITO=1490&ns_mchannel=rss&ns_campaign=1490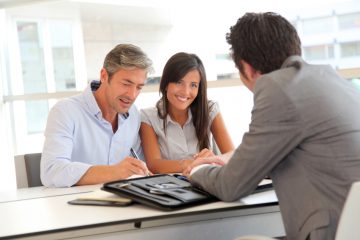 Website Helps Vendors Choose the Right Agent
A new website that compares the performance of estate agents in England and Wales will go live this weekend. Estateagent4me.co.uk …