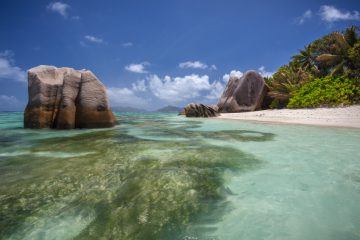 Being a landlord can be profitable, rewarding and exciting. So exciting that even celebrities are doing it – imagine finding out your landlord was Mick Jagger!
But not many of us will be able to rent from the rich and famous, as their lets are typically luxurious and exclusive.
So what kind of properties do celebrities rent out?
The most popular type of property is houses, with 62% of celebrity landlords letting this style. Next is apartments at 16%, followed by ranches or estates at 13%, private islands at 7% and boats at 2% – who has a private island to rent out?!
Singers/musicians are the most likely famous people to become landlords, with 31% of all celebrity investors coming from this profession. Actors follow at 27%, those in business at 10%, sports personalities and writers at 8%, TV personalities at 6%, magicians at 4%, and fashion experts and chefs at 2%.
It is unsurprising that most of these celebrity rental properties are in the USA, at 70%, but the Caribbean follows at 17%, with just 6% being in the UK, 4% in France and 2% in Brazil.
Richard Branson's Necker Island is arguably the most exclusive celebrity let, costing up to £32,915 per night. Renting it for a whole year will set you back a whopping £12,014,623. So what do you get for all this? Well, the island sleeps up to 27 guests, so you can bring your family along. The main house has eight rooms and there are a further six villas on the island. The price does include meals, drinks and the service of 60 members of staff. Guests can also enjoy the zip line down to Turtle Beach and the many animals that roam the island, thanks to Branson's passion for preserving endangered species.
So what kind of landlord is Mick Jagger? The rock star owns the aptly named Stargroves, a private island costing up to £16,132 per week – at least it's cheaper than Branson's! The island's beachfront villa is Japanese-inspired and boasts six bedrooms, a tennis court and pool. Certain members of staff are included in the cost, such as a housekeeper, gardener and personal chef. Reportedly, Jagger personally vets his prospective guests before they arrive – at least he's following standard practise!
For something a little more down to Earth, Hilary Swank has an apartment in Manhattan that can be rented out. But this still isn't for everyone; living here will cost you a huge £12,910 a month. For this, you can enjoy a two-bedroom apartment in New York with views of the Empire State Building and a fully kitted out gym.
Okay, so are there any celebrity landlords that actually offer affordable properties?
Well yes, in fact, Robbie Fowler has a portfolio of around 80 rental homes, most of which are in the North West of England. The majority of the footballer's properties are terraced houses – perfect for the average family. And as fans of Manchester City Football Club say, "We all live in a Robbie Fowler house" (to the tune of Yellow Submarine of course).