The first semester is coming to an end, Fresher's Week is a distant memory and most students are part of the way through a tenancy agreement and settled into their accommodation. Unfortunately it's not always this blissful. Money will always be an issue when sharing accommodation, so bill-splitting provider, Glide have provided us with their top tips on how to avoid arguments over bills.
Take the stress out of monthly bills

Rather than the pressure being on one person, use a bill splitting service to make sure that everyone has equal responsibility and no way of avoiding it or forgetting about it! Bill splitting services allow students to just pay their split of the bill, and mean they don't have to worry what their housemates are doing (or not doing).
Use other apps

Services such as Monzo and Uber allow bill splitting at the touch of a button. So whether it's your cheeky takeaway, late-night taxi home, or just a bit of food shopping for the house, the price can be easily divided between multiple users.
Compromise

A conversation needs to be had about what falls under shared responsibility and what some people should be paying more towards. Things like toilet roll and washing-up liquid, and bills like broadband are for everybody to chip into, but it'd be unfair to ask your vegan housemate to pay an equal share of the food shop if you all shop together. Equally, that housemate that sits around in shorts, but has their radiator on all the time should be paying more towards the heating bill.
Make the most of discounts

This one isn't a bill splitting, but will definitely lessen money worries. Sign up to services like UNiDAYS and Student Beans for discounts on hundreds of brands, buy an NUS Totem card to get discount at shops like the Cooperative. Use your university email address to get discounted microsoft, adobe and spotify subscriptions. And if you're feeling really brave, ask independent businesses like shops cafes and restaurants if they do, or would be willing to do student discount.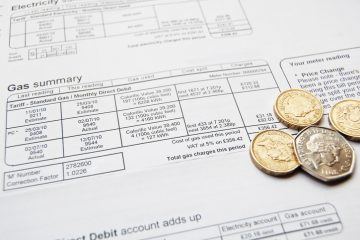 Former MP Becomes Chair of Company that Fights Fuel Poverty
A former government minister and MP has become the chair of a company that fights fuel poverty in England. Mike …