A former government minister and MP has become the chair of a company that fights fuel poverty in England.
Mike Foster, the former Labour MP for Worcester and Chief Executive of the Energy and Utilities Alliance (EUA), has now been appointed as Non-Executive Chair of Affordable Warmth Solution (AWS), a community interest company that was set up by National Grid in 2008 to help tackle fuel poverty in the UK.
AWS works in some of the most deprived communities in England, offering new gas connections free of discounted gas central heating systems, and advice on energy efficiency and tariffs.
AWS also delivers the Fuel Poor Network Extension programme, set out by the energy regulator Ofgem, for Cadent Gas, which covers the West Midlands, East of England, north London and the North West.
Foster took over the un-paid role of chair at the company's annual meeting on 27th June.
Commenting on his appointment, Foster says: "Tackling fuel poverty in the UK has become a real passion for me, now I work in this sector. That's why I was thrilled and delighted to be asked to take on this new role. AWS has a tremendous record in delivering schemes that tackle fuel poverty. I hope we can deliver many more programmes in the years to come, as together, we our partners, we try and eliminate fuel poverty.
"Fuel poverty is a fact of life for over four million UK households. People live in cold, expensive to heat homes, which manifests itself in poor health as well as impacting upon the quality of life for all living there. We are one of the richest countries in the world, yet 40,000 people die early each year as a result of the cold."
He continues: "Fitting first time central heating systems, connected to the gas grid, is a proven way of tackling fuel poverty. Gas tariffs are considerably cheaper than electric, and gas central heating is a popular and flexible way to heat a home. More than eight in ten of us benefit from gas central heating.
"At a time when energy prices are high on the political agenda, I am confident that fuel poverty concerns will become a greater focus for policymakers, and I know that AWS can make a real contribution to the debate of how to tackle fuel poverty."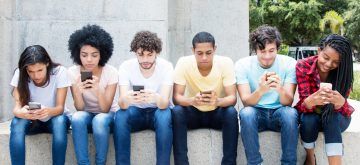 How to split bills as a student
The first semester is coming to an end, Fresher's Week is a distant memory and most students are part of …