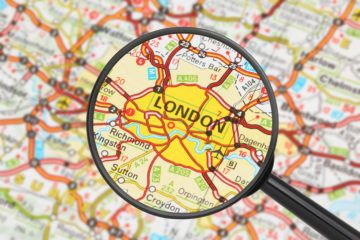 Westminster City Council is calling for more regulations and restrictions to target the owners of irresponsibly managed short-term let properties.
It says that short-term letting occurs on an industrial scale in the city, with more than 13,000 properties available on sites such as Airbnb and Booking.com. Almost one in three residents living in the West End, where there are the largest number of short-term let properties, told the council that irresponsible short-term letting is a problem in their area.
Westminster City Council has a full-time team currently investigating 2,000 breaches of short-term let rules. It reports an increase in complaints, ranging from noise, rowdy parties, serious overcrowding, dumping rubbish, and sex work occurring within nightly lets.
Police were called to a property in William Mews recently to shut down a party from a short-term let. A neighbour reported at the time: "There's nothing desirable about having a commercial enterprise doing business in a quiet residential street that is now at my front door. I now find myself next to a 'party house' with our narrow street clogged by extra vehicles and fearing now to even answer my door."
The local authority is keen to work with the Government on securing new powers to target owners. It will call for short-term letting companies to introduce registration schemes, bolstered with new powers to target owners and to fine them for irresponsible dumping of their rubbish.
Westminster City Council also wants greater powers given to local authorities to introduce exemptions for high impact areas as there are many places in the city which are unable to cope with the impact of short-term lets.
Cllr Rachael Robathan, Leader of Westminster City Council, comments: "We absolutely support responsible short-term letting and recognise that it is one of the most flexible and affordable options for people who want to visit central London – especially as Westminster City Council is working hard to bring tourism back to London. But I strongly believe that this must be done in such a way as to also protect the interests of residents.
"While some properties are let responsibly, a large number are not and these result in there being noise, illegal dumping, antisocial behaviour and, at its worst, criminal activity.
"Many short-term let properties are causing a strain on council resources and making life hell for many of our residents who constantly complain to us about the detrimental effect they are having. Our city inspectors work closely with the police to close unauthorised events held at short-term lets as quickly and as safely as possible. But ultimately, we need more restrictions and powers given to us as a local authority to tackle short-term letting anti-social behaviour impacting our communities."