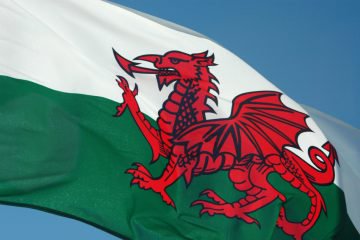 With demand for property in Wales rising, the Building Societies Association (BSA) has made a plea to the Welsh housing market to work as a unit to ensure significant supply.
The BSA represents all 44 building societies within the United Kingdom and made the call to the Welsh market during its Housing for All conference in Cardiff. Invitees to the conference included local authority members, developers, estate agents, housing associations and building societies.
Sufficient supply
Opening the conference, Paul Broadhead, head of mortgage policy at the BSA, said that he wanted the various parts of the market to look at the issues and find opportunities to supply sufficient housing for future generations.
Broadhead said, 'in Wales, there are encouraging signs but the ultimate goal has to be a significant increase in the number of new homes completed each year. As mortgage lenders, building societies play their part in fulfilling borrowers' housing aspirations and as the Help to Buy Wales scheme shows can have a positive effect. But we need action to be taken now to ensure we have sufficient homes for the population of tomorrow.'[1]
On track
Lesley Griffiths, Minister for Communities and Tackling Poverty, made the headline speech at the conference. Griffiths used this platform to ensure that the Government is fully committed to backing the supply of homes across Wales.
'We are on track to meet our target of providing 10,000 additional affordable homes, while good progress is also being made on our ambition of supporting the construction and sale of 5,000 homes through Help to Buy Wales,' Griffiths stated. 'The sector plays a key role in helping us fulfill our vision for housing in Wales. Through continued partnership working between private, public and third sectors organisations, I am confident we can meet the challenges we face and deliver the additional,' she added.[1]
[1] http://www.propertywire.com/news/europe/wales-new-homes-demand-2015061110618.html