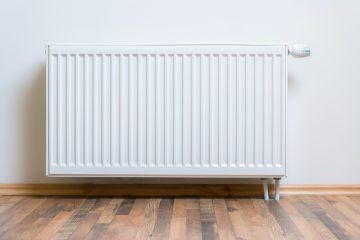 Residents in the Hertfordshire council district of Hertsmere could find themselves eligible for free central heating installation as part of the National Grid's innovative Warm Homes Fund programme.

Qualifying residents may be in receipt of certain state benefits (e.g. pension guarantee credit, income support, tax credits, etc.) or having a low household income (typically below £20,000 after rent or mortgage costs have been paid).

The programme is available to homeowners and renters that do not currently have radiators installed in their homes and extends beyond Hertsmere Borough Council to North Hertfordshire District Council; and East Hertfordshire District Council.

Residents that currently rely on inefficient and costly room heaters, storage heaters or fires will be able to apply to connect their homes to a more cost-effective fuel and reap the benefits of an A-rated, energy-efficient heating system.

The scheme is also working alongside Cadent to install gas mains connections to qualifying residents.

Emily Dillon, housing strategy manager, said: "We are delighted to offer Hertsmere residents the chance to keep warm for less. Improving their homes' heating facilities is not only good for their finances but good for the environment too.

"The scheme will also improve the energy efficiency of properties in Hertsmere by installing modern mains gas central heating.

"Studies show gas central heating is three to four times less expensive than electric heating so this offer will help eligible residents lower their fuel bills."

Hertsmere Borough Council, North Hertfordshire District Council and East Hertfordshire District Council have worked with Hertfordshire County Council and energy experts, YES Energy Solutions, to secure over £230,000 from the Warm Homes Fund.

Hertsmere Borough Council is providing matched funding to support installations in the area, whilst additional funding is being channelled through the Government's Energy Company Obligation programme.
Householders interested in the opportunity are encouraged to contact YES Energy Solutions on 01422 880100 to see if they are eligible for support. Or get in touch via email at projects@yesenergysolutions.co.uk and go to www.yesenergysolutions.co.uk for more information on the scheme.