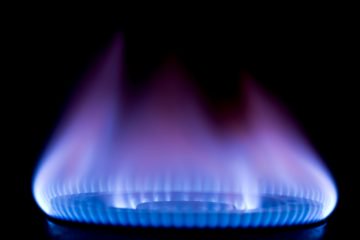 Countrywide has defended itself after a landlord complained that one of its agent had switched the energy supplier to Spark Energy when the property was empty. Spark has also defended itself.
The landlord states that the practice is a scam. They say that they signed a contract with Regal Lettings to find a tenant. The tenant was actually found via another agent.
The landlord explains: "I discovered that Regal Lettings had changed the energy supplier for both gas and electricity to Spark Energy. The only reason I can think of for doing this is to be paid by Spark Energy. Even small fees would mount up for a letting agent with many empty properties.
"Regal Lettings says that they change all empty properties to Spark Energy because it makes it easier to alert the company when a new tenant moves in. Two admin processes rather than one? That doesn't make sense."
They continue: "I'm appalled that letting agents are even allowed to change energy suppliers. Worse, no one is interested – not OFGEM or the Energy Ombudsman or ARLA.
"As a landlord, I don't really care if energy is supplied by British Gas or British Airways. But I do care that my empty property was used to make money for Regal Lettings and they would have charged me for the privilege."1
The landlord accepts that the contract with Regal Lettings permitted it to change gas and electricity suppliers when the property was empty.
A Spark spokesperson says: "We pay a small fee per property to cover the costs of administration involved in managing the utilities when properties are empty. For commercial reasons, we are not willing to say how much."
When asked whether it is common practice for letting agents to change empty properties over to Spark, the spokesperson responds: "Every property needs an energy supplier. So like other energy companies, we are asked by letting agents to become the default energy supplier for their void properties.
"This process saves the agent considerable time and effort and the new tenant moves into a cheaper price than they would inherit on average if the provider was one of the Big Six. Landlords benefit because we manage all the meter readings and admin that they would normally have to do when the property is empty.
"It's worth noting that Spark receives fewer complaints than any of the Big Six – according to OFGEM Q2 2015 stats – and that tenants and landlords have the right to choose another supplier at any point with no penalty whatsoever."1
Managing Director for Retail at Countrywide, Sam Tyrer, comments: "Putting the customer at the heart of what we do is fundamental to our business.
"As part of our change of occupier process and, in accordance with beneficial property management practice, we will arrange to manage the energy supply for the property during a change of occupier. Permission from the landlord has to be sought before we can complete this process.
"By implementing the change of occupier process with a chosen energy provider, we are able to identify the outgoing energy provider and provide accurate meter readings gained at occupier check-out.
"The chosen energy provider will manage the check-out meter readings with the outgoing energy provider, and this will ensure that accurate final billing is achieved to the outgoing occupier.
"We see this as a benefit to the landlord during void periods and for the tenant when they move in and out of the property."1 
1 http://www.propertyindustryeye.com/countrywide-defends-switching-energy-supplier-to-while-property-is-empty/