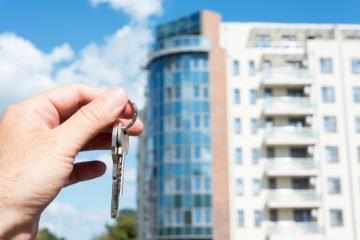 Housing supply is still generally low in the UK, but in a large number of towns and cities, new property listings are picking up, particularly in the North of England and Scotland.
The amount of homeowners putting their homes on the market has grown by 7.1% in the last month and over two thirds (67%) of major towns and cities have recorded an increase in the number of new properties being marketed, found HouseSimple.
However, the largest rise was seen in Wiltshire, in the South West, up 47.3% in the past month. In the Yorkshire & the Humber region, Hull and Doncaster experienced a drop of 13.7% and 12.5% respectively.
Oxford has witnessed an increase of 17.5% in new property listings, whereas there has been an 8.7% fall in Cambridge over the same period.
CEO of HouseSimple, Alex Gosling, says: "A stampede of sellers coming to market was expected after the general election result, but that stampede never materialised.
"In fact, for the first few weeks there appeared to be a fair amount of caution and reluctance amongst sellers to market. This may have been a case of waiting to see if property prices might start to rise rapidly with the confidence generated by a stable, majority government.
"Now it appears sellers have waited long enough and we're starting to see some movement.
"New stock levels are still quite low, but it will be reassuring for the market to see that two thirds of UK towns and cities have seen stock levels rise in the past month. The market still needs more stock to temper house price growth. One of the reasons why prices haven't cooled, and are seemingly on a relentless upwards trajectory, has been a lack of new properties coming onto the market, especially in London.
"Hopefully, we're going to start seeing a rebalancing of supply and demand."1 
1 http://www.financialreporter.co.uk/finance-news/northern-sellers-fuel-71-rise-in-new-listings.html