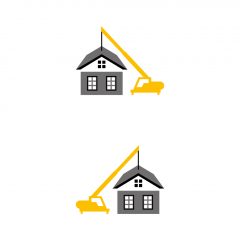 UK holiday lets are increasing in popularity for Brits, as climate change continues to be at the forefront of concerns in 2020.
With pressure on the world's leading economies to reduce carbon emissions, agency Spot Blue International Property says the UK's furnished holiday lets market has become an appealing investment option.
The agency highlights that in June last year the UK become the first first-world country to pass laws that should end its contribution to global warming by 2050. The new target is to bring all greenhouse gas emissions to net zero by 2050, compared with the previous target of at least 80% reduction from levels in 1990.
Part of this effort includes the Government's initiative to improve the eco-friendliness of house-building through cleaner heating (the Future Homes Standard), which should come into force by 2025.
Julian Walker, director at Spot Blue International Property, says: "Undoubtedly, 2019 was a turning point in the global drive to raise awareness of climate change.
"This is thanks largely to the likes of David Attenborough, Greta Thunberg and Extinction Rebellion, who continue to keep the issue firmly on the agenda while forcing many of us ordinary people to ask questions about our own energy use and carbon footprint.
"For anyone in the market for a holiday home in the new year, buying an eco-friendly property in the UK and letting it to the domestic market, so guests don't need to travel far, makes a lot of sense."
One particular game-changing development in the UK's furnished holiday lets market is the growth of modular construction methods. UK Housing Minister Esther McVey has recognised the benefits, commenting during the MIPIM London property event last October: "Industry has told us some homes built using modern methods can have 80% fewer defects and heating bills up to 70% lower. Homes built using modern methods can be of higher quality, greener and built to last. I want to see a housing green revolution."
Mr Walker comments: "Modular homes' green credentials start before they're even built. And they continue for decades, even centuries, after they're built. Not only through saving on energy bills, but by the fact they encourage UK tourists to travel less, thereby reducing not only the owners' but the nation's overall carbon footprint."
The agency says that part of the eco-friendliness of modular holiday homes is down to construction. They are built according to specific measurements, significantly reducing the amount of waste during construction compared to traditional building methods.
In addition, the speed and ease with which they are constructed means fewer man hours are required during the build process, resulting in a reduced carbon footprint from travelling to and from the site.
Finally, they highlight that, once built, innovative design and cutting-edge insulation materials mean homeowners can expect to pay much lower utility bills, typically around 60% less than traditionally built properties. It also means that the most modern modular homes are built to last longer than traditional homes, typically hundreds of years.
Do you own a furnished holiday let built using modular construction methods? If so, have you noticed a difference in utility bill costs?