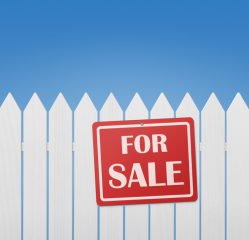 Today is the best day of the year on which to sell your home, according to a leading online estate agent.
'Listing your property for sale on the 2nd September is certainly going to aid the sale of your home,' said Russell Quirk, founder and CEO of eMoov.co.uk. 'September is the second busiest month for buyer activity on Rightmove or Zoopla.'[1]
Why 2nd September?
eMoov.co.uk has produced five reasons why they believe the 2nd September to be the prime day for listing new properties on the market:
Prices begin to tumble from November 
According to Google search trends, traffic on leading property websites such as Rightmove and Zoopla can fall by up to 30%, starting in November. Listing a property in September can therefore provide a two-month window in which to sell.
Now being in September, silly season will soon be upon as. However, it is not all Cliff Richard and sprouts. eMoov found that 12% of the nation thinks that Christmas improves the chances of a sale. People not only panic buy gifts, but potential homeowners also want to be moved into a new property by Christmas. As a result, more active buyers quicken the process.
Parents look to move to catchment areas
A key factor in many people moving home is to ensure that their children hit school admission deadlines. Many are due in February and buying a house in a preferred area improves the chances of children entering the chosen school.
eMoov suggests that 43% of people believe the summer is the best time to sell a property. 17% agree that it is more difficult to sell during the Winter months. September then should give good enough weather for photographs and assessments of a property before it heads onto the market.
Selling in September? Receive a higher price
Mr Quirk said that, 'selling in September could also result in a higher price achieved. Our latest Property Hotspots Index shows that demand for property across the nation has risen by 9% since the start of the year.'[1]
It's when demand starts to outstrip supply that we see house prices start to climb,' Quirk added.[1]
[1] http://www.independent.co.uk/news/business/why-today–september-2–is-the-best-day-to-sell-your-home-10482326.html