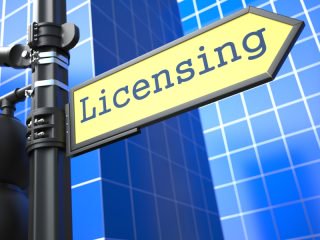 Landlords in Weston-super-Mare have joined together to take North Somerset Council to judicial review over its proposed selective licensing scheme.
Just under two weeks ago, we reported that landlords in Somerset have joined together to create the Somerset Property Network in a bid to campaign against the new licensing scheme.
Last week, after just a month of campaigning, the Somerset Property Network held its first meeting for local landlords who will be affected by the Weston-super-Mare selective licensing scheme. The group concluded that the next step is to take North Somerset Council to judicial review.
Around 80 buy-to-let landlords attended the event to discuss their collective belief that the process of the council's initial licensing consultation was careless and unnecessary.
Christian Louka and Robert Carter, of Mydeposits, also attended the event to help landlords with protecting tenancy deposits and dealing with deposit disputes.
The majority of landlords in attendance were from the Central and Hillside wards of Weston-super-Mare, which are directly affected by the proposed scheme. These 51 landlords represented 187 properties in the selective licensing area.
Additionally, 29 North Somerset landlords, who are not in the selective licensing area, came out to support those that will be affected and express their concern over how the council has handled the private rental sector over the last 39 years.
In total, the landlord attendees represented over 700 North Somerset private rental properties.
Independent North Somerset Councillor Derek Mead, also a landlord, pledged his support at the event to get the scheme overturned. One member even flied in from Germany to attend.
Worryingly, however, 25% of the landlords in the selective licensing area had no idea about this scheme being implemented, which is due in November, until the Somerset Property Network campaign was launched.
One of the event's organisers, Paul Routledge, who owns 44 self-contained flats within the selective licensing area, has spent over £600,000 in refurbishments over the last five years and has even been used by North Somerset Council to show other councils how areas can be improved by good landlords. However, he will soon be forced to pay £14,080 in licensing fees.
He said: "It's important to understand that our group's objective is not to fight North Somerset Council, but to work with them to create a better private rented sector for all parties involved.
"For instance, all of my tenants have signed a petition to say they do not need to be selectively licensed and that they are comfortable with their homes. They do not want their rents raised, as suggested by Mr. Mark Hughes, and we do not believe that selective licensing will do the job and that it'll simply drive a wedge between landlords and their tenants."
He added: "It's a shame that North Somerset Council refused our invitation to attend and answer important questions that landlords have about the selective licensing scheme. I think they could have learned a thing or two about constructive debate and the value of listening to the very people who are going to be affected by this scheme."