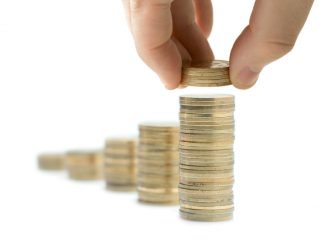 The average property in London will cost over £1m by 2030, as job growth stays strong and the housing shortage pushes up prices, suggests new research.
The growing population, higher employment levels and the lack of supply of homes could drive prices above £1m in the next 15 years, double the current average of £490,000.
Market experts Oxford Economics claim that if the huge increase in population coincides with "an increasing divergence between those with high and low incomes, then it will mean affordability problems for people on low incomes," but that "a lot will depend on the rate of house building."
London's price inflation is predicted to continue outpacing other European cities, like Paris and Frankfurt, as investment in infrastructure from the private and public sector will fuel growth "for many years to come."1
Employment levels are expected to slow down to an average of just under 1% per year by 2030, compared to the 1.5% average between 1991-2015. This is an extra 800,000 jobs, compared to over 1m jobs between 2000-2015.
1 http://estateagentnetworking.co.uk/2015/05/18/house-pricing-in-uk-2015/