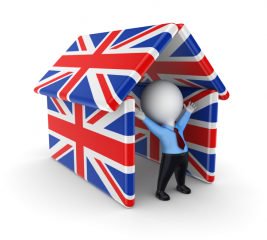 A law firm has claimed that right to rent checks could be rolled out nationally from this autumn.
Right to rent requires a landlord or their letting agent to conduct immigration status checks on all prospective tenants.
Paragon Law, which uses Right2Rent as a trading name, states that the Home Office is bringing forward its analysis of the right to rent pilot that has been trialled in the West Midlands since December 2014.
Right2Rent was launched to aid landlords, agents and tenants with the complexities of immigration law.
In a post on its site, the law firm says: "At present, new rules for landlords to check the immigration status of their tenants are currently being piloted in the areas of Birmingham, Walsall, Sandwell, Dudley and Wolverhampton.
"Landlords within these areas are currently under a duty to undertake checks of the immigration status of their tenants.
"If they do not carry out checks, they can be fined up to £3,000 per tenant that is renting a property if they do not have a right to rent."
It continues: "The pilot has been running from 1st December 2014 and landlords in the above areas have been getting to grips with the new system of rules, or delegating the responsibility for carrying out checks to agents to carry out checks on their behalf.
"The Government has not yet confirmed when the new rules will be rolled out nationwide.
"However, contrary to previous indications, the Home Office's evaluation of the pilot period is being brought forward so that a report can be published earlier, with the indication being that the right to rent rules will be rolled out nationwide from autumn 2015.
"This would mean that the requirements for landlords to check the immigration status will take effect for all landlords, regardless of where they are in the UK."
It adds: "If the roll out does go ahead as planned, landlords and letting agents across the country will need to put in place procedures to ensure that they do not get caught out by the new requirements.
"Given the large number of different documents that can prove a person's permission to be in the UK, there are concerns over whether landlords or letting agents will have the expertise to carry out the checks properly.
"There are also concerns that landlords or letting agents will become subject to discrimination claims if they wrongly refuse to rent a property to tenants on immigration grounds."1
However, Managing Director of the Association of Residential Letting Agents (ARLA), David Cox, says that no decisions have been made regarding a roll out.
1 http://www.propertyindustryeye.com/immigration-checks-could-be-rolled-out-from-this-autumn-claim/