Landlord News
Failure to Conduct Right to Rent Checks Becomes Criminal Offence
Em Morley - December 1, 2016
From today, 1st December 2016, failure to conduct Right to Rent checks becomes a criminal offence under the Immigration Act 2016.
Landlords and letting agents that fail to carry out immigration status checks on their prospective tenants may now face a criminal sentence of five years' imprisonment.
With concerns that more than half of landlords don't understand their obligations under the Right to Rent scheme, Hamilton Fraser has launched a free audio podcast.
The Immigration Act 2016 was designed to "further crack down on illegal migration" by making it more difficult for illegal immigrants to work, rent and receive support in the UK. The new criminal sanctions put even more pressure on private landlords to make sure that potential tenants have the right to rent.
The Right to Rent scheme came into force from 1st February 2016. Although the new act does not change these responsibilities, it does increase the penalties that landlords and letting agents face.
Landlords and agents will continue to be liable for fines of up to £3,000 per tenant if they do not conduct Right to Rent checks. However, the new law carries criminal fines, up to five years in prison, or both.
The CEO of Hamilton Fraser, Eddie Hooker, comments: "Whilst the toughest sanctions will likely be reserved for unscrupulous landlords and agents who deliberately and repeatedly fail to follow the rules, with so many changes for landlords in the last 12 months, we have genuine concern that even the most diligent landlords could trip up and end up facing a fine if they fail to carry out proper checks. As a result, we are investing in improving landlord resources and producing easy to understand, educational material."
Despite the new sanctions, the Immigration Act 2016 does make it easier for landlords to evict illegal migrant tenants, sometimes without a court order.
In his role as a brand ambassador for Hamilton Fraser, tenant eviction specialist Paul Shamplina has been appointed to host a special podcast. He says: "To have a defence, landlords must be able to prove that they complied with the Right to Rent scheme. Even some of the most experienced landlords and agents are struggling to understand the complexities of this new legislation, and we hope that an easy to listen podcast might help to raise awareness."
The podcast can be found on the Hamilton Fraser group sites, including MyDeposits: https://www.mydeposits.co.uk/blogcat/right-rent-need-know/
The Managing Director of the Association of Residential Letting Agents (ARLA), David Cox, also reacts to the new penalties: "New Immigration Act offences for landlords and agents will only be welcome if they achieve the central aim of prosecuting and fining criminal landlords who are supplying substandard accommodation at inflated rents on the peripheries of society's radar.
"Enforcement is absolutely fundamental to this, and sufficient resource must be devoted to following up applications to the landlord checking service which are refused, and ensuring that properties occupied by over stayers can be made available again as soon as possible."
Landlords, remember the importance of sticking to the law on Right to Rent so that you avoid facing these new sanctions.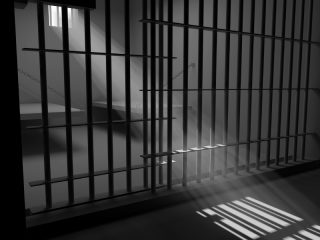 One Million Landlords at Risk of Imprisonment Under Right to Rent Rules
One million landlords are at risk of imprisonment and/or an unlimited fine under new Right to Rent rules. Last week, …